Special Counsel Obtains Game-Changing Evidence In Trump's Case, Thanks to Sarah Huckabee Sanders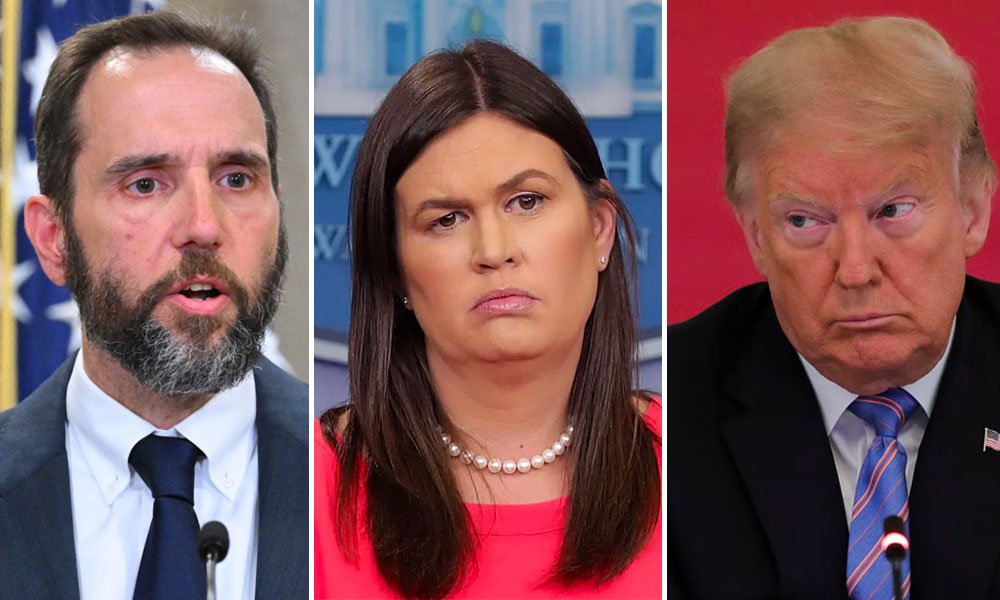 Special Counsel Jack Smith has just been handed a game-changer in the Mar-a-Lago classified documents case after new revelation that Donald Trump shared top-secret documents related to journalist Jamal Khashoggi's murder came to light.
Legal expert Barbara McQuade believes this revelation provides Smith with an extra charge to strengthen his case against the former president under the Espionage Act.
In an interview with MSNBC's Katie Phang, McQuade discussed an exclusive report by NBC based on a book written by ex-Trump aide Miles Taylor. The report revealed an incident from 2018, where Trump's press secretary, Sarah Huckabee Sanders, claimed that the former president displayed classified documents about Khashoggi's death to journalists.
Curious about Smith's knowledge of this accusation, Phang asked McQuade if the special counsel was already on top of it. McQuade responded, "He might, Katie. It could be valuable as what you know is 404(b) evidence; that is evidence of the person's common scheme or plan."
"Even if he doesn't charge it, you can use that as evidence to show that Trump is very reckless when he handles classified information. So, every piece of evidence brings value," McQuade added.
McQuade's statement suggests that Smith could be ahead of the game as it appears that the Special Counsel may have already been investigating similar incidents, making him well-informed about the accusation.
The new accusation carries significant weight, especially concerning Trump's handling of classified information. The Espionage Act strictly prohibits unauthorized disclosure of such sensitive materials. By incorporating this revelation, Smith could present compelling evidence of Trump's pattern of recklessness with classified information.
Watch the segment below from MSNBC: