Sidney Powell's 'Secret Witness' Identified As Pro-Trump Youtuber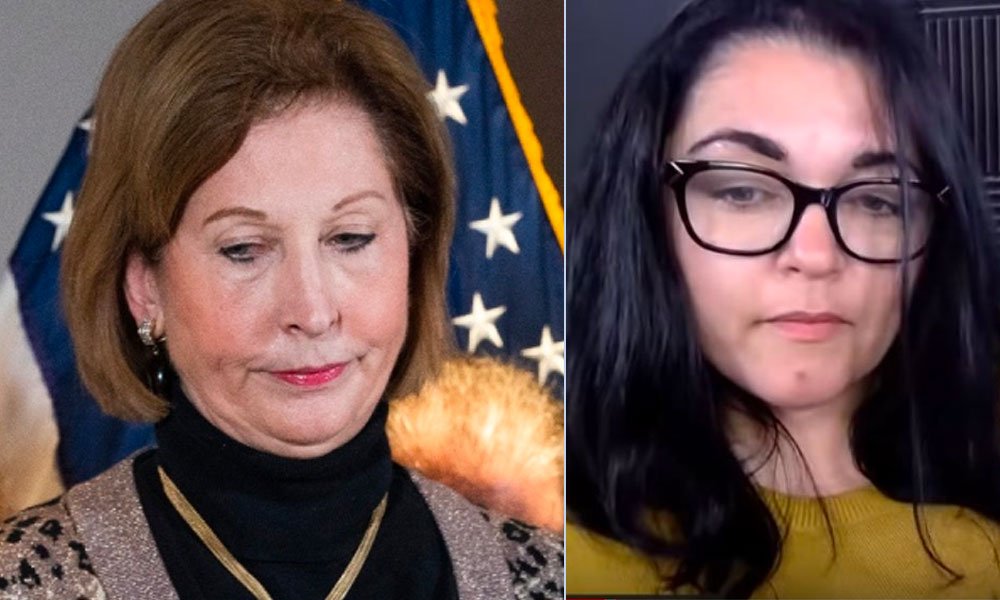 A so-called secret witness whose affidavit was included in filings protesting the presidential election and was presented by Donald Trump attorney Sidney Powell as a former intelligence contractor has been identified as a pro-Trump podcaster, the Washington Post reported Friday.
The Post identified the witness as pro-Trump podcaster Terpsichore Maras-Lindeman by matching parts of her affidavit with a 2019 blog post.
In the affidavit, the witness identifies herself as a former "private contractor with experience gathering and analyzing foreign intelligence." She claimed that from 1999 to 2014 she delegated tasks to contractors in the U.S. and in foreign countries.
Powell had claimed in legal filings that the witness's identity had to be kept secret to protect her "reputation, professional career and personal safety."
The Post said Maras-Lindeman confirmed that she authored the affidavit, telling the news outlet that "this is everybody's duty" and that the results of the election are "just not fair."
Maras-Lindeman told the Post that she has never spoken to Powell and that she distributed the affidavit to several individuals. She was not immediately made aware that the claims had reached Powell.
Federal judges have rejected the complaints that Powell has filed in Wisconsin and Arizona targeting the election results that include Maras-Lindeman's affidavit.