Shooting In Texas Freeway Leaves 6 People Injured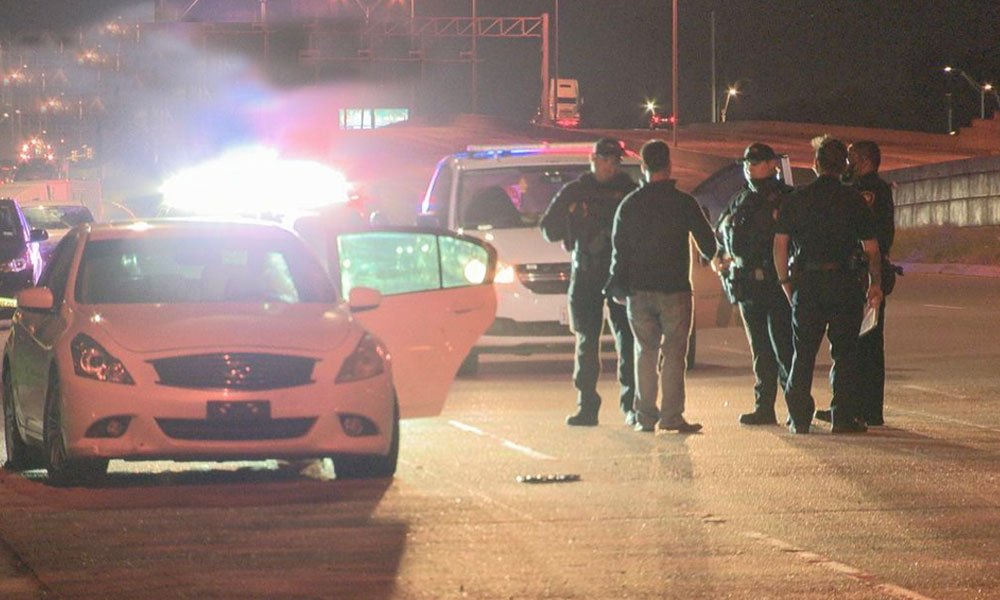 At least six people were critically injured when people in two vehicles started shooting on a Fort Worth, Texas, freeway, authorities said.
Police say that the two vehicles were traveling eastbound on the Southwest Loop of the 820 freeway just after 10 p.m. local time, when people began shooting for unknown reasons.
Stray bullets hit a woman driving an unrelated vehicle and a man who was inside his house on the service road, police said.
Six people in all were shot and taken to hospitals, some in critical condition, police said. The suspects are unknown and are still at large.
Shooting (Fort Worth) Fort Worth PD is investigating a shooting in the 1300 block of California Parkway. Several people shot with serious injuries reported. Multiple ambulances on scene. Expect heavy police activity. Avoid the area.

— DFW Scanner (@DFWscanner) April 10, 2021