Seattle Mayor Jenny Durkan Fires Back At Trump: 'Go Back To Your Bunker'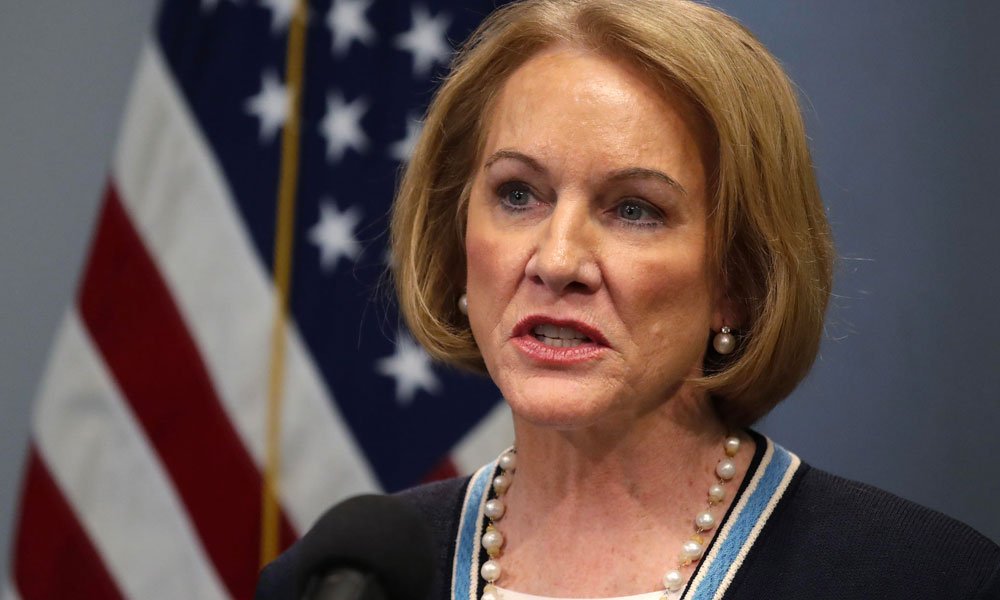 On Wednesday, Seattle Mayor Jenny Durkan (D) fired back at Donald Trump after the president attacked her on Twitter over her response to the Geroge Floyd protests, telling him to "go back to your bunker."
In his tweet, Trump slammed the mayor and Washington Gov. Jay Inslee (D)'s handling of demonstrations after protesters briefly took over City Hall and declared it a police-free autonomous zone, and threatened to get involved if they didn't "take back" the city.
"Radical Left Governor @JayInslee and the Mayor of Seattle are being taunted and played at a level that our great Country has never seen before. Take back your city NOW. If you don't do it, I will. This is not a game. These ugly Anarchists must be stooped IMMEDIATELY. MOVE FAST!
"Domestic Terrorists have taken over Seattle, run by Radical Left Democrats, of course. LAW & ORDER!" he added in a separate post.
In response, Durkan tweeted: "Make us all safe. Go back to your bunker."
Durkan's tweet referenced reports that Trump was moved to the White House bunker after demonstrations in Washington, D.C., briefly breached barricades surrounding the building.
Make us all safe. Go back to your bunker. #BlackLivesMatter https://t.co/H3TXduhlY4

— Mayor Jenny Durkan (@MayorJenny) June 11, 2020
Join the conversation. Share your thoughts.