Sean Hannity, Lou Dobbs, Maria Bartiromo Dragged Into Dominion Defamation Lawsuit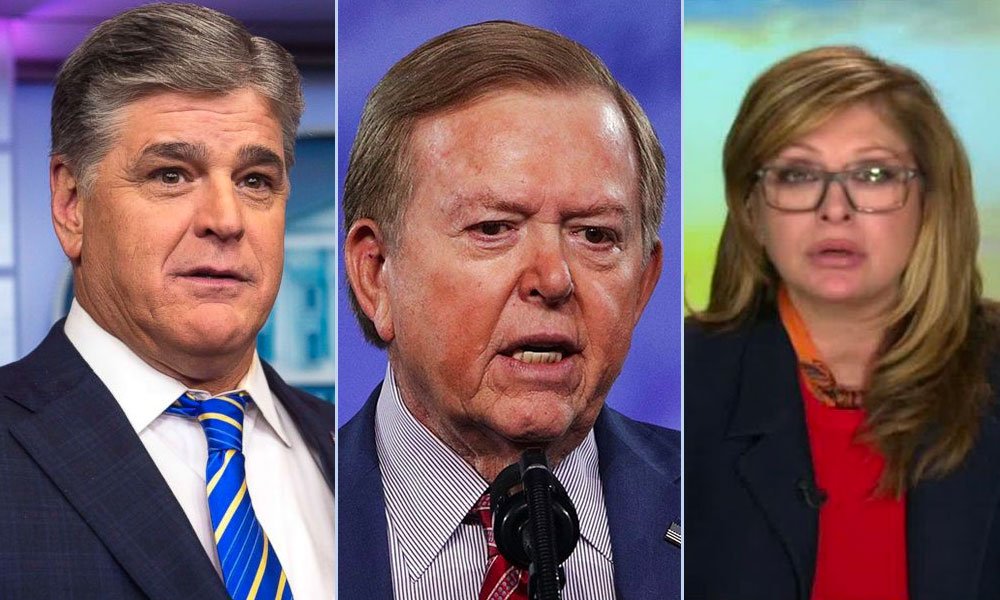 Dominion voting systems has sent letters to Fox News hosts and right-wing media figures Sean Hannity, Lou Dobbs, and Maria Bartiromo, as well as Rush Limbaugh, saying that it's ready to sue them for peddling the baseless conspiracy theory that the election-technology company manipulated the results of the 2020 presidential election.
"We write regarding patently false accusations that Dominion has somehow rigged or otherwise improperly influenced the recent U.S. Presidential election — accusations that you have featured on your programming and that you yourself have also echoed," the letter to Hannity said, according to Business Insider.
The company demanded that he "cease and desist making defamatory claims against Dominion" and "retain all documents relating to Dominion and your smear campaign against the company." It also said that "litigation regarding these issues is imminent." The other letters had similar language.
The letters, sent this week, tell the recipients to preserve documents and copies of correspondences related to Dominion. The company is at the center of a conspiracy theory that it has secret ties to a rival election-tech company, Smartmatic, as well as the dead Venezuelan leader Hugo Chavez, and that it developed technology to secretly flip votes from President Donald Trump to President-elect Joe Biden.
"We have put Fox and Newsmax and OAN on notice that we have claims, and that we are evaluating those claims, and that we're intending to pursue those claims," Tom Clare, an attorney for Dominion, told Insider in an interview Wednesday night. "We want to make sure that not only are they preserving documents, but they're not doubling down on these same allegations."
Clare told Insider that Dominion had "no choice" but to pursue legal action given how widely the baseless conspiracy theory about the company has spread on right-wing news outlets and on social media. The company has been forced to hire private security to protect its employees against death threats.
The letters come as Fox News, Newsmax, and other right-wing media outlets scramble to retract their statements in the face of a potentially devastating lawsuit.
You can read more at Business Insider.