Russian Attack Unleashes Nitric Acid Cloud That Could Blind Ukrainians: Report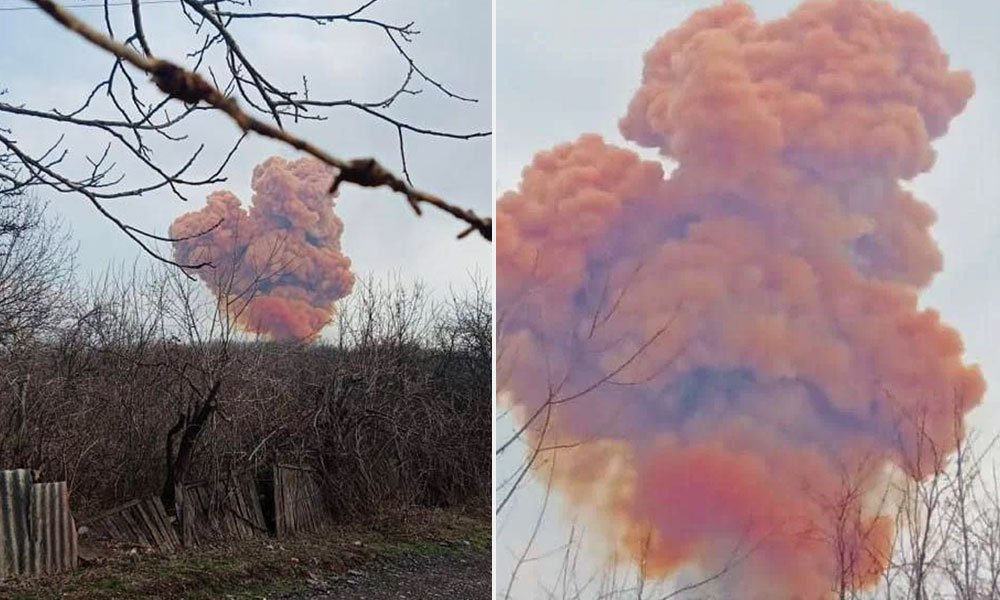 Russian forces on Tuesday reportedly blew up a tank of nitric acid, unleashing a cloud of toxic fumes over the Ukrainian town of Rubizhne and sparking panicked warnings for residents to protect their faces and remain indoors to avoid getting blinded by the dangerous chemical.
In a video address highlighted by The Daily Beast, the head of the Luhansk regional administration, Serhiy Gaidai, issued a warning to residents living near Rubizhne to remain indoors and seal up their windows as the toxic fumes can cause "severe damage."
"Prepare protective face masks soaked in soda solution. When applied locally to the eyes, nitric acid causes severe damage with extensive necrosis of the cornea and conjunctiva, leading to loss of vision," he said. "This chemical is very toxic and we don't know where the toxic cloud will go. We will be monitoring the air and waiting for rain," he added, according to The Daily Beast.
The alarming development comes as Ukrainian President Volodymyr Zelensky prepared to address the United Nations Security Council on mounting evidence of Russian war crimes against Ukraine.
Read it at The Daily Beast.