RUDY FURY: Giuliani Goes Berserk After DC Bar Panel Finds He Violated Attorney's Rules In Bid To Overturn 2020 Election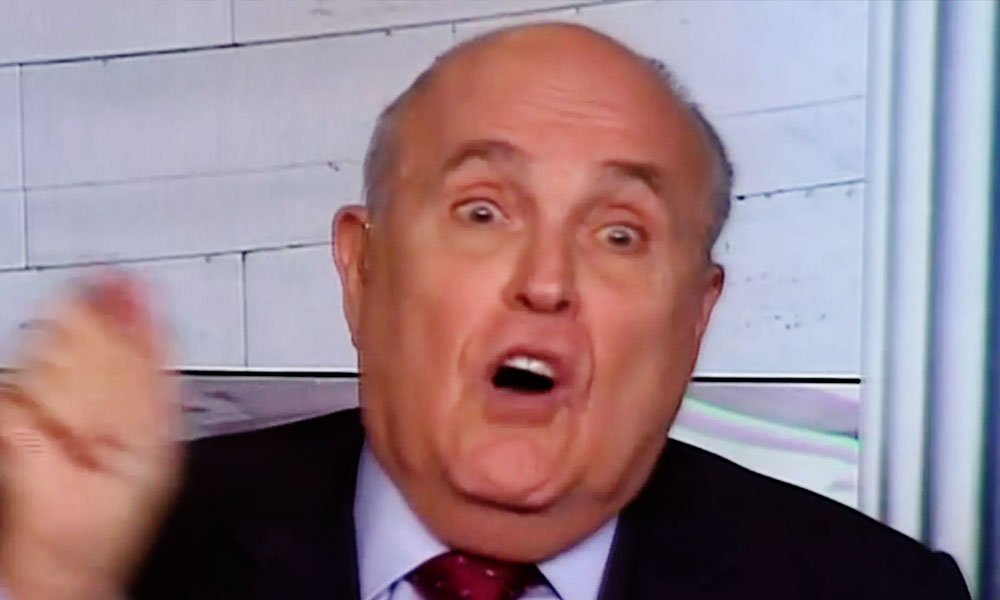 Former Trump attorney Rudy Giuliani reportedly went berserk as he launched into an extended and furious rant after a bar discipline committee in Washington, D.C. concluded that he violated professional rules in his efforts to help Donald Trump overturn the 2020 election results — a preliminary finding that could result in the suspension or loss of his law license.
The three-member disciplinary committee ruled that Giuliani's handling of litigation in Pennsylvania crossed ethical lines, Politico reports.
"Mr. Giuliani has testified on several occasions that he believes there was a conspiracy," said D.C. Bar counsel Phil Fox, who investigated and argued the case for Giuliani's punishment. "There was a conspiracy, and he was the head of it."
Fox said the panel should disbar Giuliani for his conduct.
"I think the harm that was done is unprecedented," Fox said, according to Politico. "The only sanction that's appropriate for this kind of misconduct is disbarment."
The ruling sent Giuliani into a raging defense of his conduct, even as his lawyer tried to stop him from speaking.
"It is a typical, unethical, cheap attack," Giuliani said while insisting that there's a legitimate case that the 2020 election was stolen.
"I'll put my work on democracy … up against Mr. Fox and anyone else," the former NY mayor shouted. "For that man to engage in that kind of a personal attack when there was no record of that, and for you to allow him to do that, I consider an outrage."
"I don't know what has happened to the defense of lawyers who take on unpopular causes," Giuliani said, the report from Politico states.