'Ripping Mothers From Their Babies': Pastor's Song Bashing Trump's Evangelical Supporters Goes Viral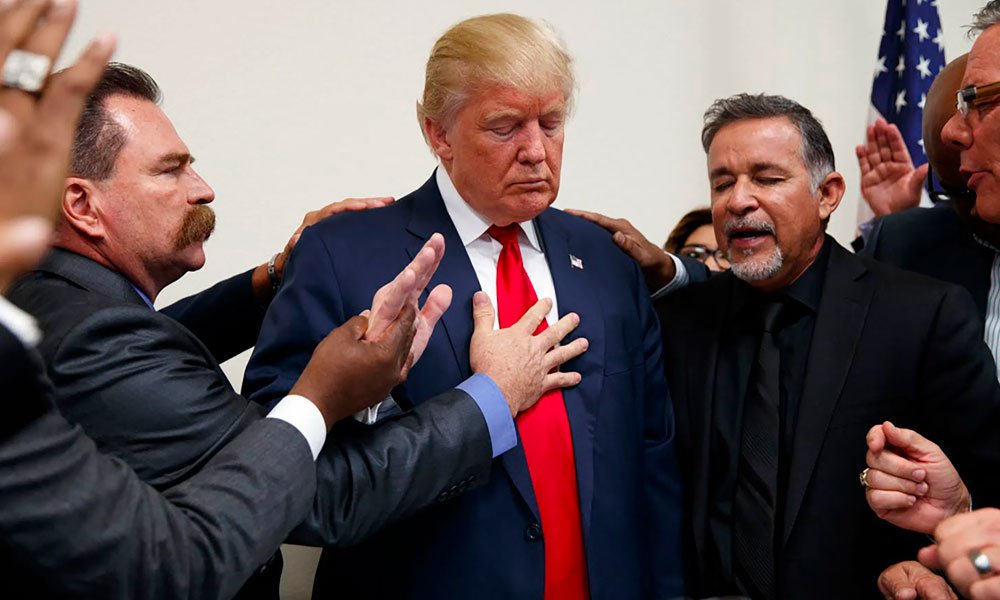 A South Bend, Indiana pastor's song slamming President Donald Trump's Christian base of supporters has gone viral.
The song by Daniel Deitrich, titled "A Hymn for the 81%" in reference to the 81% of white evangelical Trump voters, wanted to buck the trend of contemporary Christian worship by focusing less on God's love and Christ's salvation and more on the Christian mission to transform the earth by "welcoming the stranger, caring for the poor, and loving our enemies," according to Religion News Service (RNS).
"A cocktail of prophetic fire and Christ-like grace, Daniel Deitrich's hymn is both a love song to the church and a call to repentance, which castigates the Trump administration for 'putting kids in cages, ripping mothers from their babies,' but blames the church for failing to rein them in," RNS continued.
The song accuses the Christian church of being silent in the face of these social injustices while warning of the consequences for a "weaponized religion."
"I looked to you to speak on their behalf/But all I heard was silence/Or worse you justify it," he sings. "You weaponized religion and you wonder why I'm leaving to find Jesus on the wrong side of your walls … "
Take a listen: