Rick Wilson Responds To Trump Threatening To Sue Lincoln Project Over Fox News Ad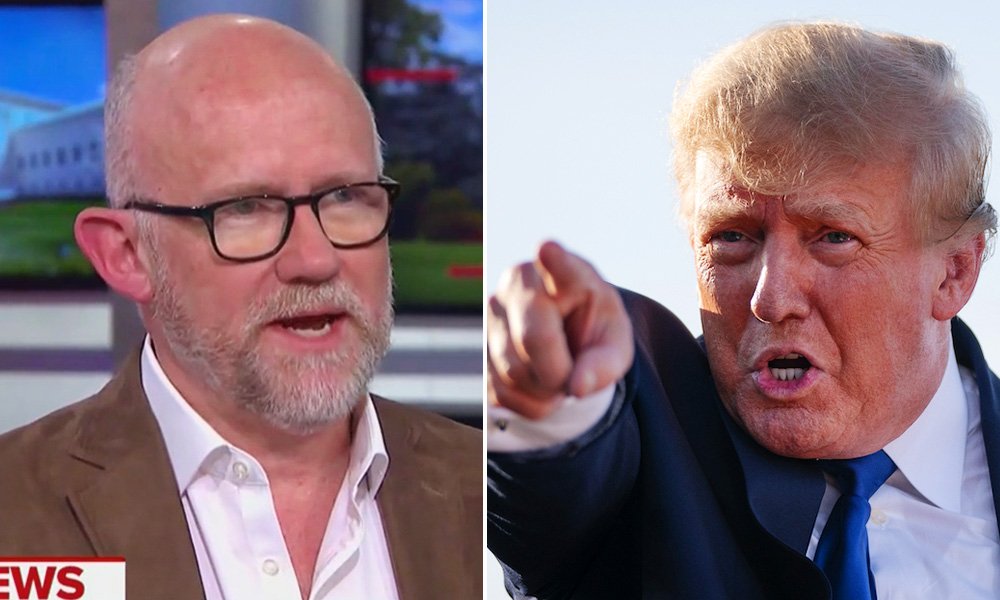 On Thursday, Donald Trump threatened to sue the Lincoln Project for placing a political ad attacking the former president on Fox News. The ad informs viewers of the real reason Trump keeps telling them that the election was stolen from him.
The ad —which can be seen below— accuses Trump of manipulating his followers for financial gain with the narrator telling his fans he is "ripping them off" triggered to the former president, who took to his Truth Social account on Thursday morning to attack the Lincoln Project and threaten them with a lawsuit.
"The Perverts and Lowlifes of the Lincoln Project are back on, where else, Fox News. I thought they ran away to the asylum after their last catastrophic campaign, with charges made against them that were big time sleaze, and me getting many millions more votes in 2020 than I got in 2016," he wrote.
He then took aim at Fox news for airing the ad.
"The Paul Ryun run Fox only has high standards for 'Trump' ads, but not for anyone else. The Perverts should not be allowed to 'false advertise,' and Fox News should not allow it to happen."
"See you all in Court!!!" he ranted.
Hours later, Lincoln Project cofounder Rick Wilson gleefully accepted the challenge.
"Since you threatened to sue the Lincoln Project this morning — go for it," Wilson said. "Go for it, b*tch. Come at me. I can't wait. We're delighted by the thought that you would try to sue us, Donald. Do it!"
Wilson then predicted, however, that Trump would back off his threats to file lawsuits.
"You're not going to sue anybody, Donald!" he said. "You're not going to do sh*t… you are weak, you are impotent, you are flabby, you are sitting there at the bridal suite at Mar-a-Lago or the bridal suite at Bedminster grinding your gears while wondering why the Lincoln Project, no many how many times you try to kill us, keeps coming at you."
Wilson then listed off a litany of Trump misdeeds, including stashing away top-secret documents at Mar-a-Lago and trying to block the peaceful transition of power by inciting a riot, before finishing off with a profane sendoff.
Watch the ad and Wilson's response below:
This is the ad that pissed off Trump this morning. pic.twitter.com/Ee8edHICu3

— The Lincoln Project (@ProjectLincoln) September 8, 2022
Here's Rick Wilson's response:
Donald Trump is "Truthing" that he's going to sue @ProjectLincoln.

I have words for him. pic.twitter.com/0Cnyu5xQ3W

— Rick Wilson (@TheRickWilson) September 8, 2022