Retired Two-Star Army General Urges America To 'Vote Democratic' While Slamming 'Disgusting' Mike Pompeo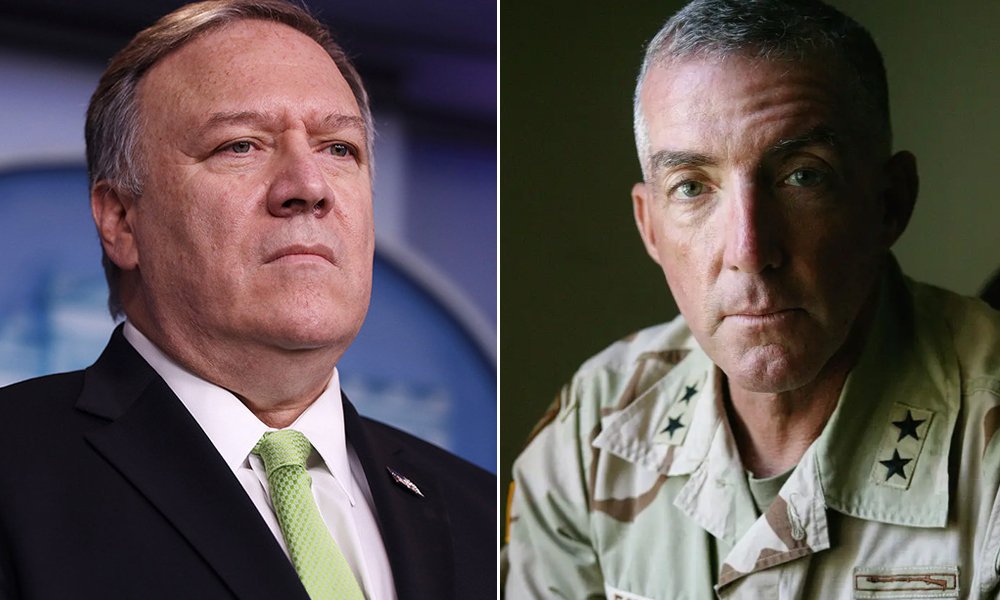 Retired U.S. Army Maj. Gen. Paul D. Eaton, who attended the same military academy as Secretary of State Mike Pompeo, had a few words to say about the Trump loyalist.
Eaton, a fellow graduate of West Point Military Academy, took to Twitter this week to call out Pompeo over his loyalty to Donald Trump – especially after he attacked NPR reporter Mary Louise Kelly.
Eaton believes that Pompeo is disgracing the position of secretary of state.
The retired Army General tweeted saying:
"Disgusting performance by @SecPompeo. Lightweight coward @EsperDoD. What is wrong with West Point class of 86? Who mentored you? What happened to the West Point Honor Code in your class? America is very badly served by these men."
Eaton went on to urge the American voter to vote Democratic in the upcoming election.
Disgusting performance by @SecPompeo. Lightweight coward @EsperDoD. What is wrong with West Point class of 86? Who mentored you? What happened to the West Point Honor Code in your class? America is very badly served by these men. Vote Democratic America. Deny Trump.

— Major General (ret) Paul Eaton (@PaulDEaton52) January 29, 2020
As RawStory reports:
"In the early 2000s, Eaton served as deputy commanding general at the U.S. Army Infantry Center in Fort Benning, Georgia — and in 2003 and 2004, he was in charge of training Iraqi forces during the Iraq War. But Eaton, after retiring from the U.S. Army in 2006, was critical of President George W. Bush's handling of the Iraq War. And in the 2008 Democratic presidential primary, he supported Hillary Clinton but came out in support of Barack Obama after he won the nomination."
RELATED: Rep. Adam Schiff Burns Trump's Legal Team: 'You Know Your Client Is Guilty'