Republicans Fret As Greene's Disqualification Hearing Could Trigger Similar Challenges Across The Nation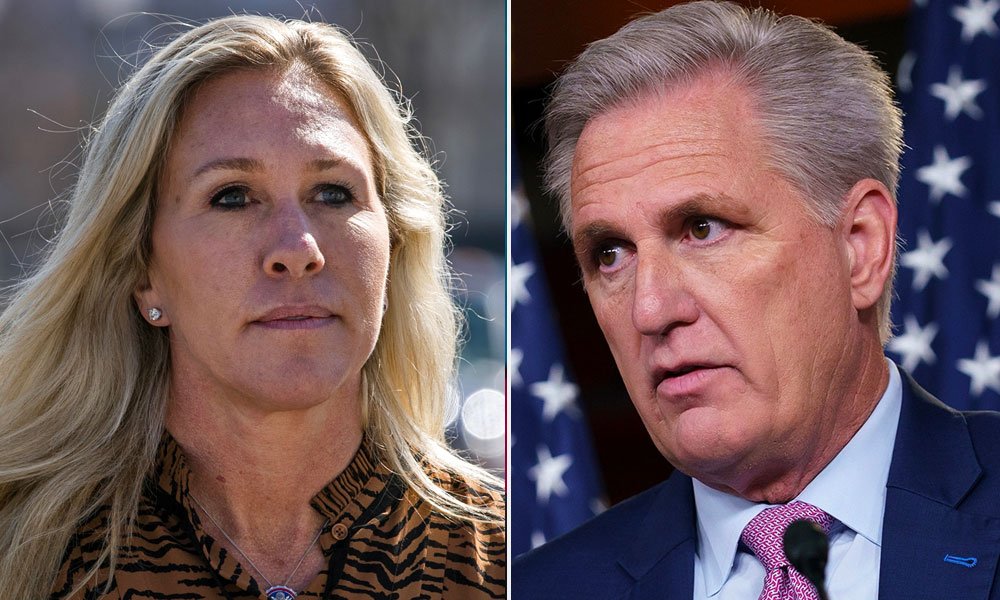 Rep. Marjorie Taylor Greene's disqualification hearing will kick off Friday in an Atlanta courtroom to determine if the Georgia Republican and Trump ally is constitutionally barred from running for reelection because of her role in the January 6 attack on the U.S. Capitol. Now Republicans are reportedly bracing for a potential avalanche of similar challenges against other GOP officials and against Donald Trump if he runs again in 2024.
As noted by CNN, "Greene is expected to be called as a witness" during the precedent-setting hearing, making her the first lawmaker to be questioned under oath about their involvement in the Trump-fueled insurrectionk, and the outcome will reverberate beyond Georgia, the network states.
The case resolves around a clause in the Fourteenth Amendment, which says any American official who takes an oath to uphold the Constitution is disqualified from holding any future office if they "engaged in insurrection or rebellion against the same, or given aid or comfort to the enemies thereof."
The challenge against Greene was filed by her constituents in her northwest Georgia district last month with backing from a coalition of liberal activists and constitutional scholars. They claim Greene "aided the insurrection by promoting voter fraud myths, posting videos before January 6 railing against the peaceful transfer of power, and allegedly coordinating with protest organizers," CNN reported.
In order to prevail, the challengers must prove that January 6, 2021, was legally an insurrection, and that Greene helped the insurrectionists. State Judge Charles Beaudrot will preside over the administrative hearing and will issue a recommendation to Georgia Secretary of State Brad Raffensperger on whether Greene should be disqualified, or not.