RADIOACTIVE: Fox News Host Drops Truth Bomb On Trump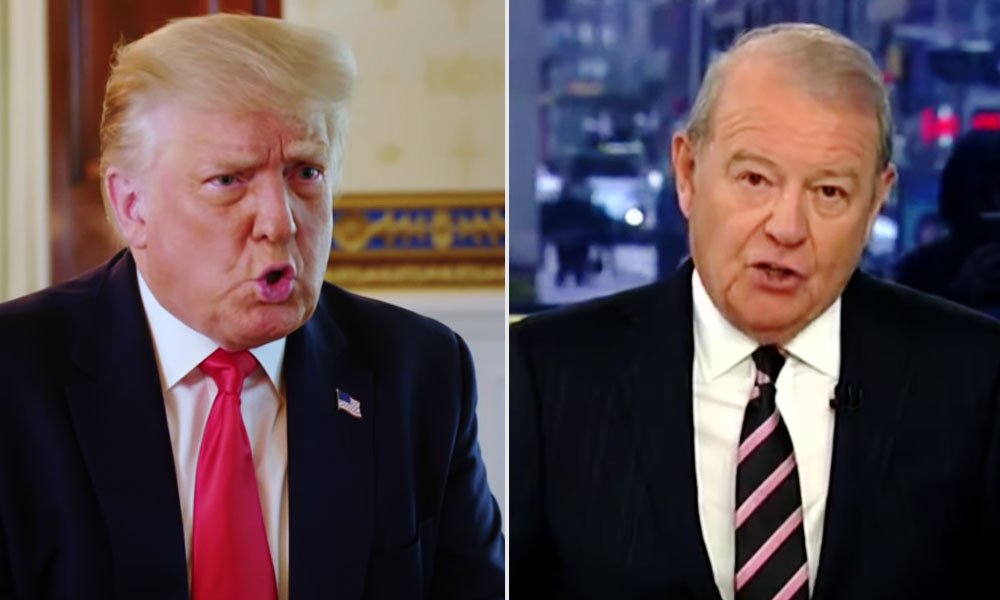 Fox Business host Stuart Varney on Tuesday tore into Donald Trump for wanting to terminate the U.S. Constitution over his 2020 presidential election loss and delivered a hard truth for Republicans: Donald Trump is a loser and instead of terminating the constitution, he will terminate the GOP.
Varney's monologue over the weekend came in response to Trump's post calling for the "termination" of constitutional rules so he can be "reinstated" as president, claiming without proof that the 2020 election was rigged against him.
"A Massive Fraud of this type and magnitude allows for the termination of all rules, regulations, and articles, even those found in the Constitution," Trump wrote on Truth Social.
Amid widespread backlash, the former president tried to walk back his remarks, but Varney said it's too late, and that "the damage is done."
The Fox Business host also warned that Trump's losing streak will continue and Republicans risk losing with him.
"Many of the 74 million people who voted for [Trump] in 2020 have been turned off," Varney said. "In the midterms. Trump-backed candidates lost vital races," he continued, highlighting the defeat of Dough Mastriano and Dr. Oz in Pennsylvania and Carri Lake in Arizona.
"A win by Raphael Warnock will cement to Democrats' control of the Senate, making it much easier for them to confirm judges and other top officials," he said.
Varney then suggested that the remarks could contribute to the defeat of Republican U.S. Senate candidate Herschel Walker in Georgia and warned Republicans about making Trump their candidate in 2024.
"He won't terminate any part of the Constitution quotes, what he's really terminating is the GOP," Varney said.
Watch the segment below.