'Pink Hat' MAGA Rioter Facing Years In Prison After Judge Rejects Dismissal Request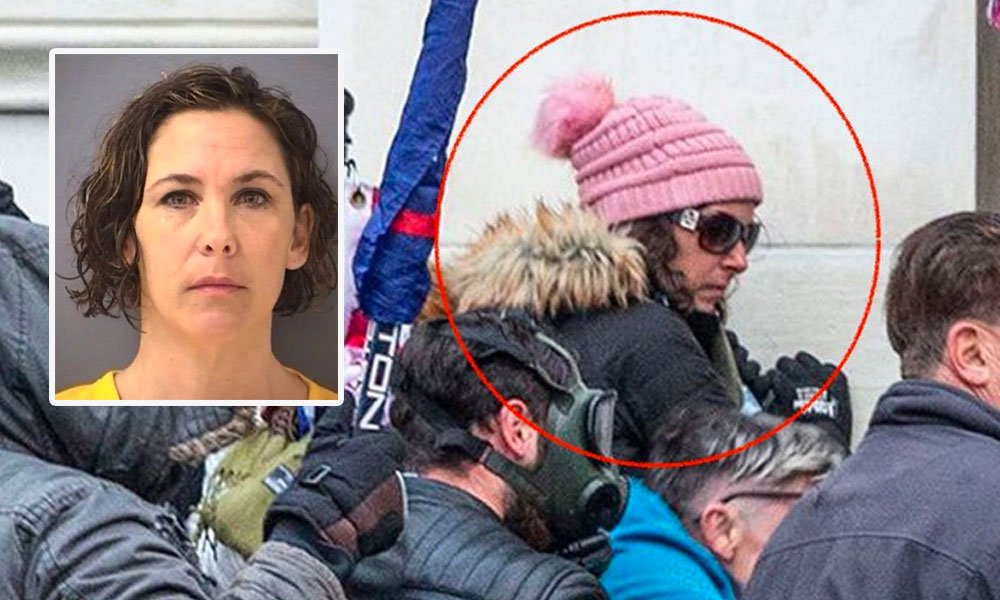 A federal judge on Friday refused to dismiss a charge of obstruction of an official proceeding against accused Capitol rioter Rachel Powell, a Pennsylvania woman known as "pink hat lady" and "bullhorn lady" for her role in the January 6 attack on the U.S. Capitol.
"Today, this Court will add to that ocean of text by once again denying this motion to dismiss," U.S. District Judge Royce Lamberth ruled, the Pittsburg Post-Gazette reports.
Powell faces eight charges in connection with her participation in the deadly Jan 6 insurrection fueled by Donald Trump's repeated lies about the 2020 election.
Her lawyer argued that the "obstruction of an official proceeding" charge should be dismissed because they say the meeting of Congress to certify Joe Biden's victory was not an official proceeding. But Judge Lamberth rejected that argument, saying there's no support for that contention.
"As the Court explained before, and as every court in this district to address the issue has found, the vote certification was an official proceeding as contemplated by [federal law]," the judge said, adding that video captures Powell's "enthusiastic participation in these crimes" and that she "gleefully celebrated" once inside.
Federal prosecutors pointed out a Facebook post in October 2020, in which Powell declares that "the only way this is probably capable of being fixed is bloodshed because I'm not so sure our government can be fixed the political way anymore either." After the riot, she said on Facebook that the legal route wasn't working and that it's "time to rise."
Court documents also allege that Powell left her children unattended to travel to Washington and later gave an interview to the New Yorker while the FBI was looking for her.
According to the Post-Gazette, an FBI search of her house found "gun paraphernalia, ammunition and Shuriken throwing stars."