Photo Emerges Appearing To Show Ahmaud Arbery's Killer At KKK Rally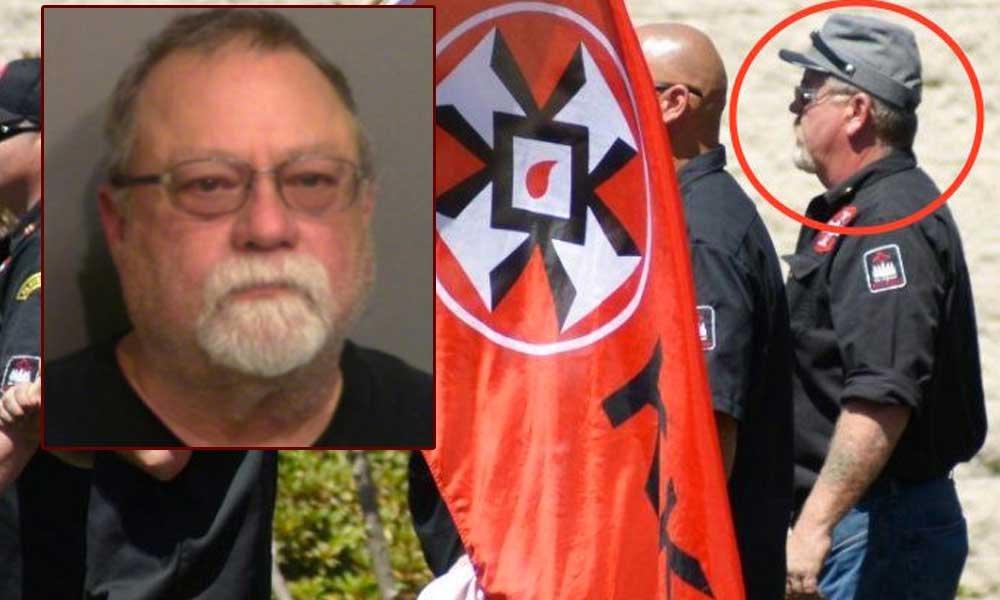 On Saturday, GAFollowers.com shared an image which they claim is of Gregory McMichael at a KKK rally in Georgia back in 2016.
McMichael and his son Travis were arrested this week and charged with murder after a video emerged of them chasing down Ahmaud Arbery and shooting him to death.
According to the website, the older McMichael was captured in an image at a white supremacists rally in Rome, Georgia.
You can see the images below:
The Daily Boulder has not been able to identify if the photo is of Gregory McMichael.
RELATED: Father And Son Who Killed Ahmaud Arbery Were Just Denied Bond By Federal Judge: Report