Paul Ryan Delivers a Stark Warning to Republicans About Trump's Nomination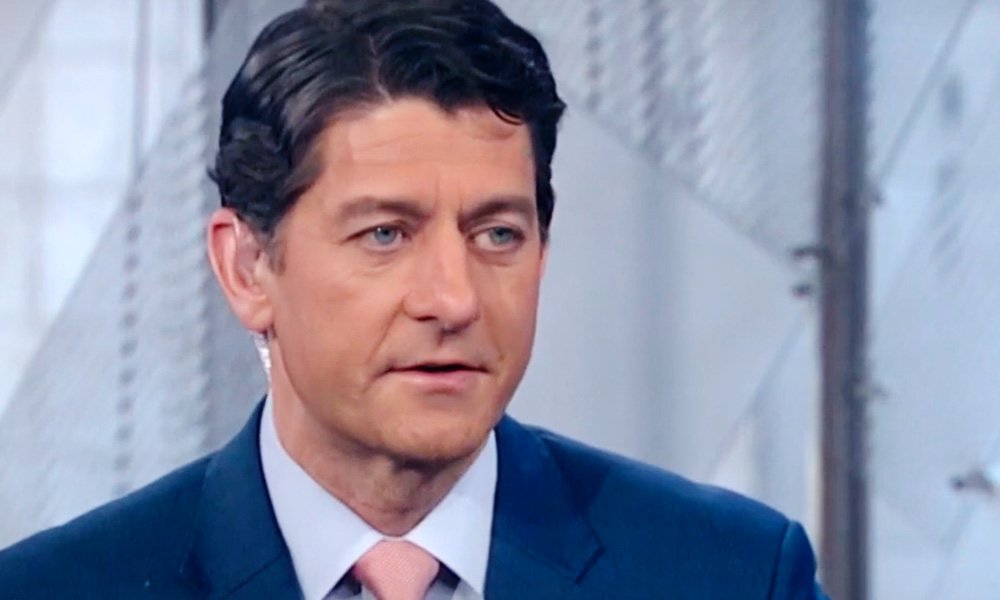 On Tuesday, former House Speaker Paul Ryan delivered a stark warning to Republicans, saying that the party is likely to lose the presidential election if Donald Trump becomes the Republican nominee. He also anticipated that staunch supporters of Trump on the far right would push for a government shutdown within a few days.
Ryan, who served as House Speaker until 2019 and had a sometimes turbulent relationship with Trump, voiced his hope that another Republican candidate would gain sufficient momentum early next year to surpass Trump in the primaries. For 20 years, Ryan represented southeastern Wisconsin in Congress, with his final four years as speaker. He remains a prominent figure within the GOP.
During an event at the University of Wisconsin, hosted by the Robert M. La Follette School of Public Affairs, Ryan emphasized that the party that introduces a new, unfamiliar candidate is more likely to win the election. Regarding a hypothetical race between Trump and President Joe Biden, Ryan believed Biden would emerge as the victor.
"The party that puts the first fresh face forward wins this election," Ryan said
Ryan emphasized his belief in the importance of leaders being honest, ethical, and moral individuals who set high standards and lead by example nationwide, contrasting this with his view of Trump, who he believed did not embody these qualities and was unfit for the presidency.
"I think leaders should endeavor to be honest, ethical, moral people who try to set standards for themselves and lead by example across the country," Ryan continued. "Donald Trump doesn't try to do any of that. He does the opposite, frankly. So I just don't think he's fit for the job here."
Ryan also pointed out that in a small number of swing states, including Wisconsin, the key to winning the election would be appealing to suburban voters. He questioned whether these suburban voters had a more favorable opinion of Donald Trump since the events of January 6th, suggesting that their previous voting patterns indicated otherwise.
"Do you think those suburban voters like Donald Trump more since Jan. 6?" Ryan asked. "I mean, good grief. They didn't vote for him this last time, they're not going to vote for him again."
Furthermore, Ryan criticized Trump's followers in Congress, accusing them of lacking interest in governing and finding solutions to avoid a government shutdown.
"There are a bunch of people who I think feel this is in their interest, so I fear that is going to happen," Ryan said of a shutdown.
He faulted Republicans in Congress for not proposing an alternative.
"It's nihilism, is what it is," he said. "We look like fools. We look like we can't govern."
With just five days remaining before the potential government shutdown deadline on Saturday, the Senate is working to prevent a federal closure as hard-right lawmakers gain control of the House. Senators introduced a bipartisan stopgap measure to temporarily fund government operations until November 17th, allowing Congress more time to complete its work.