Paranoid Trump Believes McConnell Is Throwing Rocks At Him And Hiding Behind DeSantis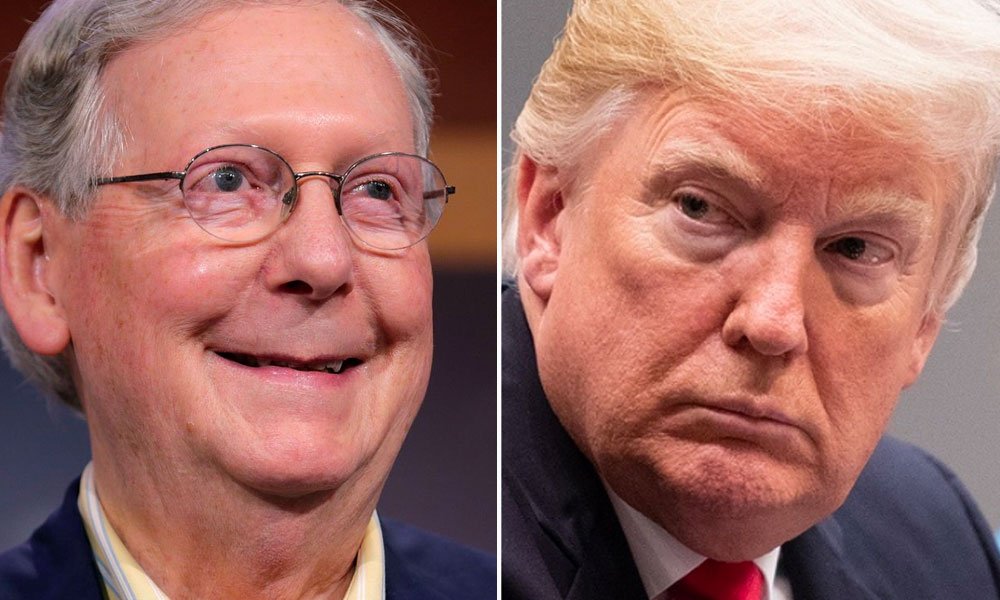 The growing feud between Donald Trump and Ron DeSantis has taken center stage in recent weeks, with Trump becoming more hostile, attacking the Florida governor almost incessantly.
As reported by The Daily Boulder Monday, the defeated former president took his animosity toward DeSantis to another level last week, referring to him as a "gutless politician" for not revealing his vaccination status. But as the fight takes to the airwaves, Trump is blaming someone else for his own insults against DeSantis.
According to NBC News, Trump's advisers have pointed the finger at Senate Minority Leader Mitch McConnell, who the former president is accusing of being the "hidden hand" behind the falling out and thinks the whole thing looks like a "setup."
The aides made the link because DeSantis condemned Trump's pandemic policies on Ruthless, a podcast co-hosted by McConnell adviser Josh Holmes.
"I like Josh. Josh is great. But he's a wholly owned subsidiary of McConnell World. And there's no way you can tell me that this was all a coincidence," a top Trump adviser told NBC News.
"Also, DeSantis and his staff knew what they were doing. How many Florida general election voters are listening to the Ruthless podcast?" the adviser asked in an interview, according to the Network. "They knew the media would instantly jump on it and wish-cast it into existence," he added.
The adviser said McConnell clearly sees DeSantis as a lesser of two evils and a way to annoy Trump.
Read the original article on NBC News.