NY Prosecutors Mulling Criminal Charges Against Rudy Giuliani Over His Role In Ukraine Scandal: Report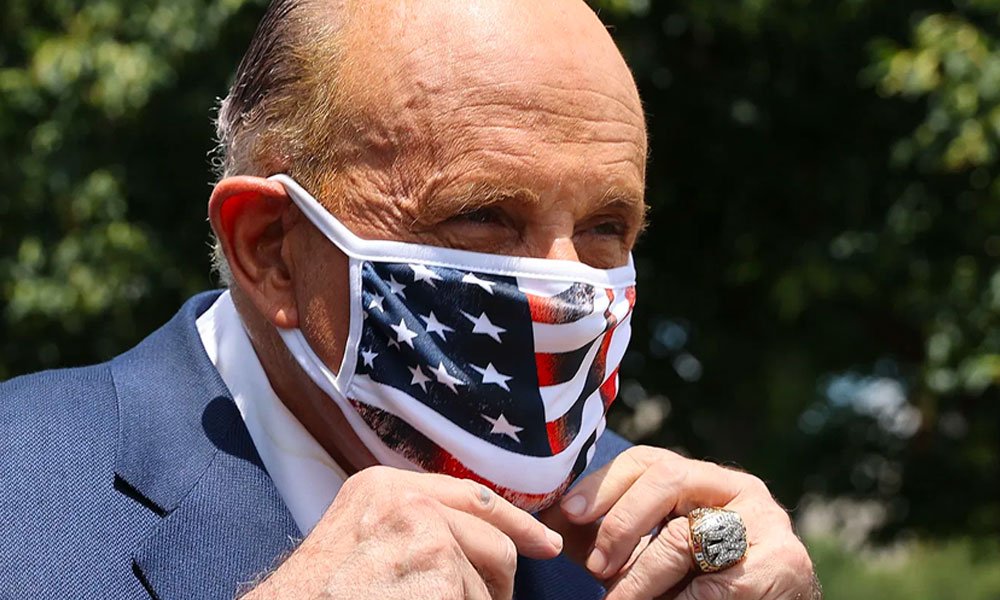 New York prosecutors are contemplating bringing criminal charges against President Donald Trump's personal attorney Rudy Giuliani in connection with his effort to oust the then-US ambassador to Ukraine and initiate investigations by the country into Trump's Democratic presidential rival Joe Biden and his son Hunter, CNN reports.
For over a year, prosecutors with the US attorney's office in Manhattan have been investigating Giuliani along with Russian businessmen Lev Parnas and Igor Fruman over the political scheme.
In October 2019, prosecutors brought charges against Parnas and Fruman, indicting them in several charges involving donations to a pro-Trump super PAC. The investigation expanded into Giuliani when prosecutors sent subpoenas to political donors and fundraisers asking about any business dealings they had with the former New York City mayor or his firm Giuliani Partners.
But the probe was delayed by the coronavirus pandemic, which limited the prosecutors' ability to interview witnesses, collect further evidence, and meet with the grand jury. Now, however, prosecutors have privately indicated that they intended to bring additional charges against Parnas and Fruman, and charge Giuliani as well, according to CNN.
Giuliani has been under scrutiny for months, he has not had any contact with prosecutors, according to his attorney. That is not uncommon for a target of an investigation but, for a prospective defendant like Giuliani, a former Manhattan US attorney himself, it is likely he would be informed of possible charges and given a chance to make his case to prosecutors before they make a final decision.
According to CNN, "prosecutors and FBI agents interviewed multiple witnesses in February and March as the pandemic was taking hold in New York. By April, however, prosecutors asked the judge overseeing the case to postpone the October trial date for Parnas and Fruman until next year. The trial is now set for February 1."
They noted their timeline on bringing charges had been pushed back by the pandemic's impact on their ability to interview witnesses and convene a grand jury. At the time, they privately told lawyers for the men that they anticipated they would bring new charges by the end of July.
The charges could come at any time now.