'Not Crazy' Rudy Giuliani Says Dealing With Foreign Nationals Is 'Too Compromising'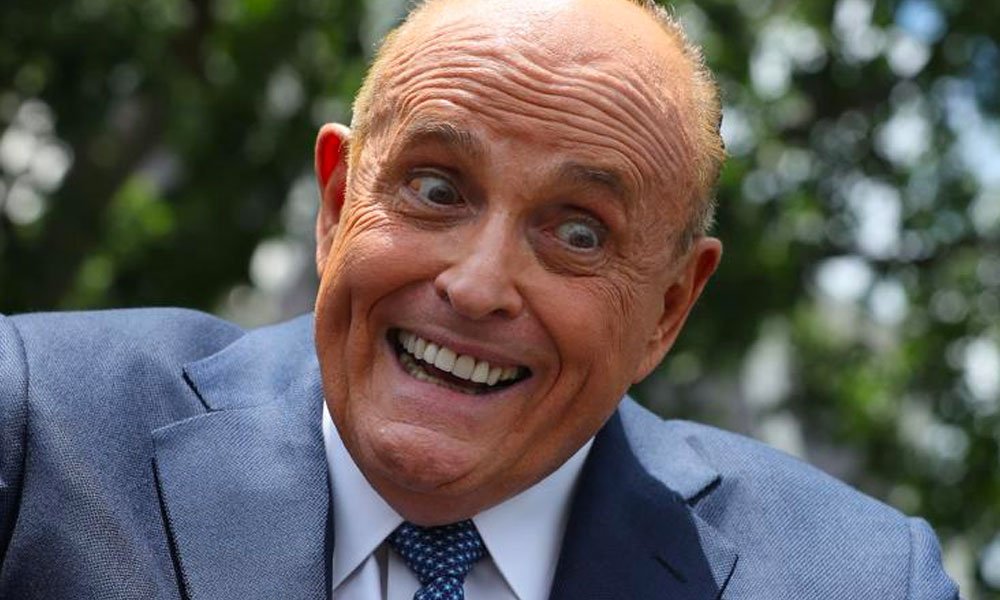 A day after the FBI seized materials from his house, former Donald Trump attorney Rudy Giuliani denied any allegations that he represented a Ukrainian national, suggesting that only a crazy person would do that because "dealing with foreign nationals is too compromising."
"I never, ever represented a foreign national," Giuliani, a former federal prosecutor and New York City mayor, told Fox News host Tucker Carlson on Thursday. "In fact, I have in my contracts, a refusal to do it because from the time I got out of being mayor, I did not want to lobby."
He said his contracts contain a clause that indicates he will not participate in lobbying or foreign representation, something that he said would be "too compromising."
His comments come after a former member of the Ukrainian Parliament, Andrii Artemenko, told Politico that he had spoken with the FBI about Giuliani. Artemenko declined to elaborate further on his communications with law enforcement.
Federal prosecutors had sought permission last summer to search Giuliani's apartment, but then-Attorney-General William Barr declined the request because of rules that limited certain actions in the run-up to the election.
The former New York mayor told Carlson on Thursday that he has offered to cooperate with law enforcement for the past two years. He called the warrant "illegal" and "unconstitutional," adding that a warrant could be issued only if there were evidence he was planning to destroy the materials, according to Politico.
Giuliani and those in his circle have framed the situation as a political hit job, although President Joe Biden told NBC News he was not aware of the raids until after they happened.