'NO TALENT': Trump Launches Vicious Attack On Rihanna Ahead Of Super Bowl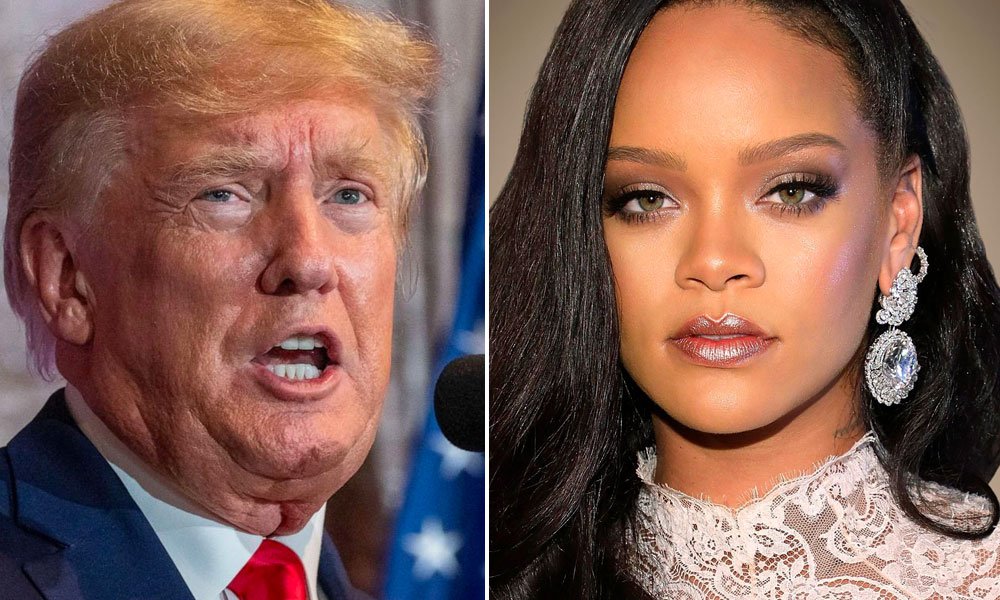 Former President Trump attacked singer Rihanna on Thursday ahead of her planned performance at the Super Bowl halftime show on Sunday.
"Without her "Stylist" she'd be NOTHING. Bad everything, and NO TALENT!" Trump posted on his Truth Social account.
Rihanna, who was vocal about her criticism of Trump during his presidency, won a legal victory over Trump in 2018 when her performing rights company, Broadcast Music Inc., informed the then-president that he could no longer use her music at his rallies.
After a Washington Post reporter tweeted that her music was "blaring" at a rally in Tallahassee, Florida, Rihanna responded, "Not for much longer…me nor my people would ever be at or around one of those tragic rallies."
Other musicians, like Pharrell Williams, Elton John and Aerosmith's Steven Tyler have also requested that Trump not play their music at his rallies.
Rihanna's performance at the halftime show will be her first in years.
Trump's post came in response to a post on the social media platform from Rep. Ronny Jackson (R-Texas) saying that Rihanna should not be the performer.