'No One Is Off Limits': Liz Cheney Puts Trump On Notice As Jan 6 Panel Ramps Up Probe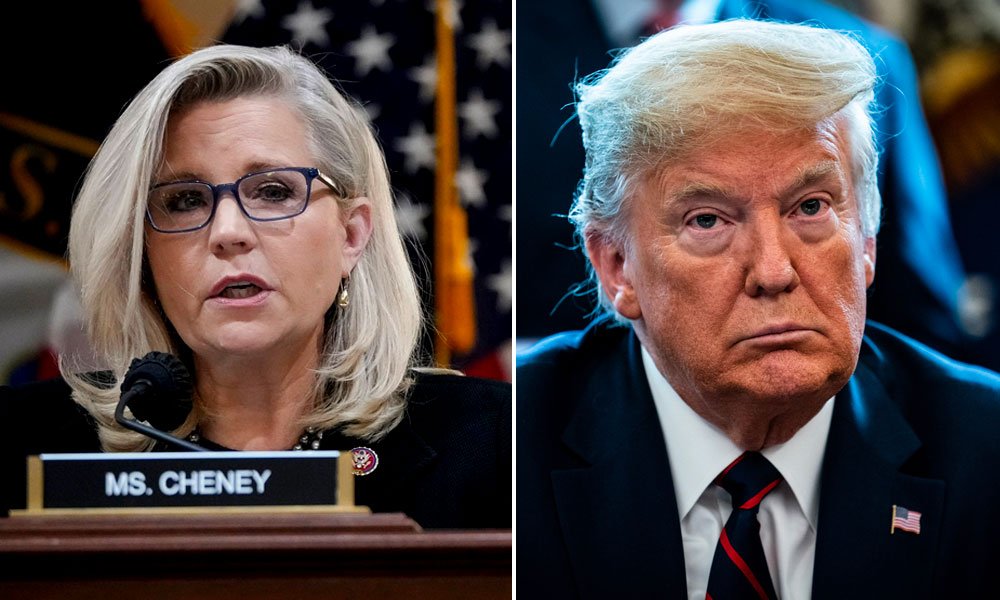 Rep. Liz Cheney (R-WY) sent a warning to former President Trump on Wednesday, saying he will be held responsible for any falsehoods exchanged with the House panel investigating the deadly assault on the US Capitol on January 6.
"President Trump continues to make the same false claims about a stolen election with which he has misled millions of Americans. These are the same claims he knows provoked violence in the past. He has recently suggested that he wants to debate members of this committee," Cheney, the vice chairwoman of the House Select Committee, said.
"This committee's investigation into the violent assault on our Capitol on Jan. 6 is not a game. When this committee convenes hearings, witnesses will be called to testify under oath. Any communications Mr. Trump has with this committee will be under oath. And if he persists in lying, then he will be accountable under the laws of this great nation and subject to criminal penalties for every false word he speaks," she added, according to The Hill.
Cheney's comments came after Chairman Bennie Thompson (D-MS) said "no one is off limits" when asked if the committee may eventually subpoena Trump.
The warning also came after the panel forwarded its second referral for criminal contempt to the full House for Jeffrey Clark, a former Justice Department official who was central to Trump's efforts to pressure the department to act on his baseless claims of voter fraud.