Nancy Pelosi Calls Trump 'Morbidly Obese' On Live Television: Watch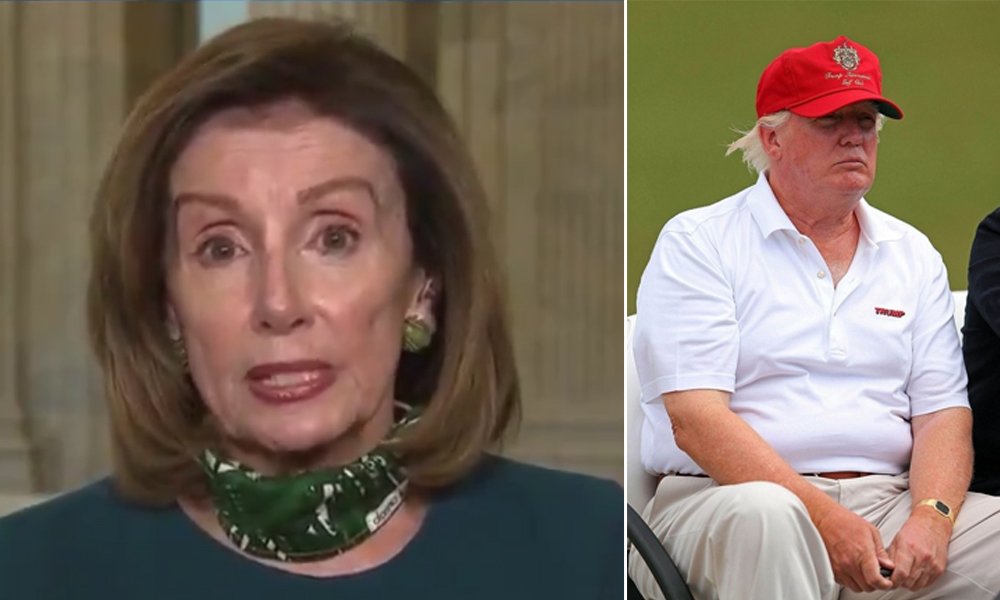 Donald Trump shocked the world on Monday after saying that he has been taking hydroxychloroquine for the past two weeks to help him not contract the coronavirus, despite there being no evidence to back that claim.
House Speaker Nancy Pelosi (D-CA) appeared on CNN on Monday night to talk about how dangerous it is for Trump to be taking the drug.
She told CNN's Anderson Cooper that Trump's decision to take hydroxychloroquine is dangerous because of his age and heavy weight.
"He's our president and I would rather he not be taking something that has not been approved by scientists, especially in his age group and in his, shall we say, weight group," said Pelosi. "Morbidly obese, they say."
Take a look at her remarks in the video clip below:
In which Nancy Pelosi calls @realDonaldTrump "morbidly obese" pic.twitter.com/GRgtzAZ38l

— Emily C. Singer (@CahnEmily) May 19, 2020
RELATED: Longtime Trump Friend Bashes Trump In Scathing Letter Over His Coronavirus Response, Ends 15-Year Friendship