MSNBC Panelists Mock Sen. Lindsey Graham's 'Ritualistic Humiliation' by Trump at Campaign Rally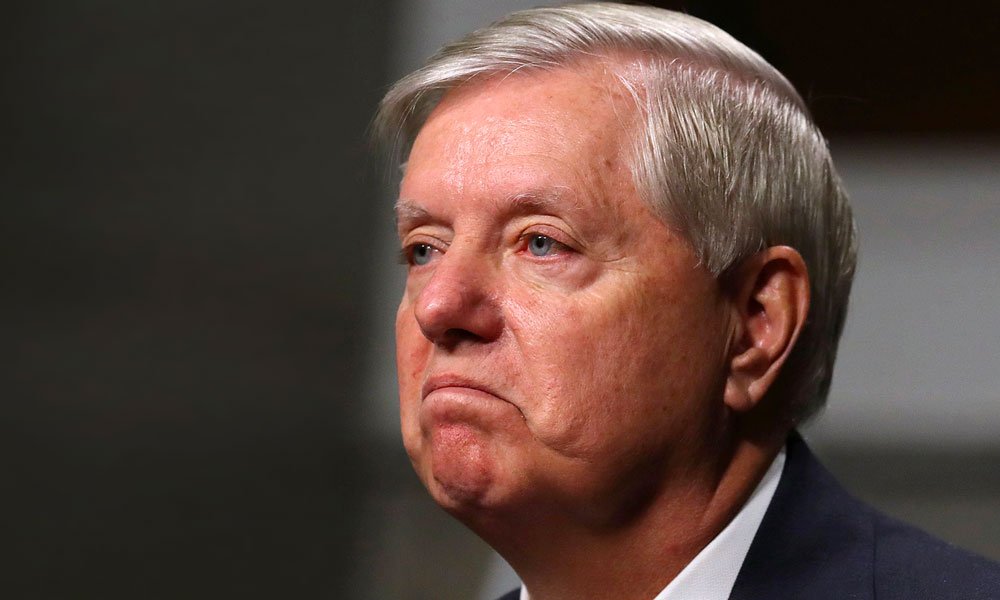 During Monday's episode of MSNBC's "Morning Joe," panelists took aim at Senator Lindsey Graham (R-SC) for what they deemed a distressing episode of "ritualistic humiliation" at the hands of former President Donald Trump during a campaign rally.
The South Carolina Republican, known for his close ties to Trump, faced a wave of boos from ardent supporters of the former president during a rally held in his home state. Despite the senator's loyalty to Trump, the crowd's disapproval left Graham in an uncomfortable position.
Adding to the rally, Trump himself delivered a tepid defense of Graham, suggesting that the senator had played a role in attracting "liberal" support for his re-election bid. Trump also made a controversial comment, promising to "get him straight," a remark widely interpreted as an allusion to unsubstantiated rumors regarding Senator Graham's sexual orientation.
The panelists on "Morning Joe" seized the opportunity to highlight the embarrassing incident, criticizing Trump over the homophobic undertones implied by his comment. The mockery of Senator Graham was seen as an emblematic illustration of the challenging position he finds himself in, balancing his loyalty to Trump with the potential repercussions it may entail.
"With friends like these, I mean, Lindsey Graham is someone who has, by many accounts, sullied his reputation over and over by his robust defense of Donald Trump," said fill-in host Jonathan Lemire. "Yes, he broke with him occasionally on foreign policy issues. Yes, he briefly did the night of Jan. 6 before coming running back. He is still one of Trump's staunchest defenders, and, man, Donald Trump gave him little to no support or cover right there."
"Yeah, that was what we call ritualistic humiliation, I believe," replied guest Sam Stein, the deputy managing editor for Politico.
"Tough to watch," Lemire agreed.
"In his home state, it's brutal," Stein said. "To a degree, Graham invites this stuff. I was recalling how a couple weeks ago, Lindsey Graham had gone to some conventions, like, if you can't support a 14-week abortion ban federally, you don't deserve to be president. Trump has refused to support the ban, but Graham is supporting Trump for president. Lindsey invites this kind of stuff occasionally. That said, this is about Trump. I was, you know, not impressed, because I sort of expect this stuff at that juncture, but that rally over the weekend, you said it, the show of force is what to call it. They call themselves a city of 3,000, estimated 50,000 people showed up. This is in the home state of two other Republican presidential nominees, Tim Scott and Nikki Haley."
"This comes at a time when Trump, you know, in all respects, should be at a political crossroads," Stein continued. "He is referencing this indictment he is facing, yet, he is using that to his political benefit. It's just — it was a remarkable moment that really does underscore this weird place that we're in politically, in which this man who is under incredible pressure and scrutiny and legal problems is well on his way to securing the party's nomination. There's very little in the foreseeable future that could trip him up."
Watch the segment below from MSNBC.