Missing Teenage Girl Rescued After Flashing Distress Hand Signal To Passing Motorist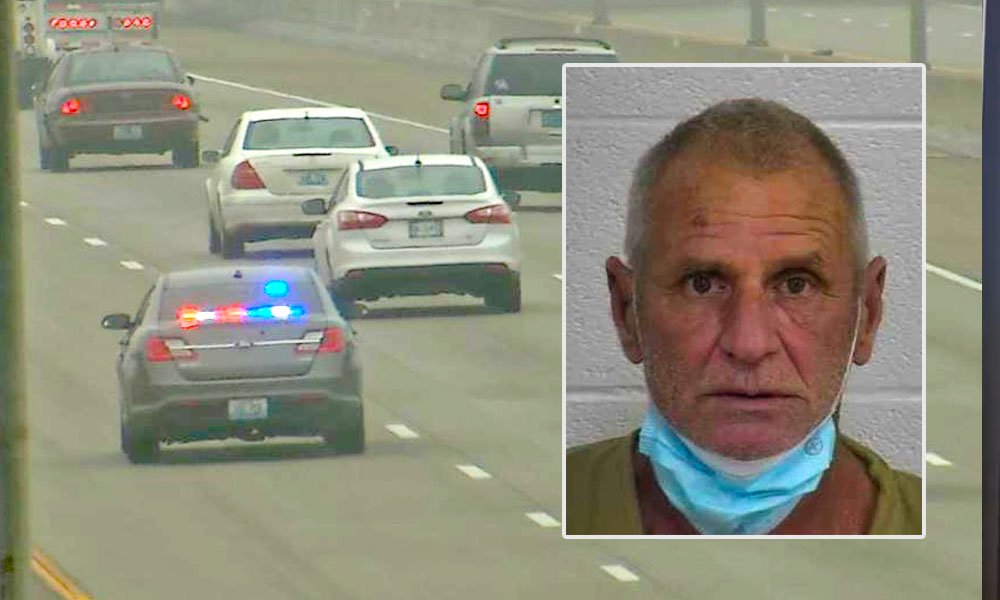 A missing North Carolina teenage girl was rescued in Kentucky on Thursday after a passing driver noticed her making TikTok-popularized distress hand signals.
Authorities said the driver spotted the 16-year-old near London, Kentucky and called police, saying he saw "a female passenger in a silver Toyota making hand gestures known on the social media platform TikTok to denote distress, according to The New York Daily News.
Police were able to conduct a traffic stop where they learned the girl was reported missing by her parents days earlier. They arrested James Herbert Brick, 61, of Cherokee, North Carolina, and charged him with unlawful imprisonment – first-degree, and possession of material showing a sexual performance by a minor based on what they found on his phone, the report says.
The 16-year-old girl told investigators she traveled through North Carolina, Tennessee, Kentucky and into Ohio with 61-year-old James Herbert Brick. When Brick's relatives in Ohio realized the girl was underage and missing, Brick left with the girl who then began using the distress gesture, according to police.
The distress signal used by the missing teen was reportedly launched by the Canadian Women's Foundation, which recognized the need for a discrete signal amid the coronavirus pandemic. The gestures are known on the social media platform TikTok to represent violence at home – I need help – domestic violence," according to a statement from the Laurel County Sheriff's office.
DOMESTIC VIOLENCE SIGNAL

Isolation can increase the risk of violence at home. Use this discrete gesture during a video call to show you need help:

1. Hold hand up with palm facing other person.
2. Tuck thumb into palm.
3. Fold fingers down over thumb. pic.twitter.com/gsIgSbXOmc

— Halton Police (@HaltonPolice) August 24, 2021