Trump Military Police Sought To Use 'Heat Ray' And 'LRAD' Cannons On Protesters Outside White House: NPR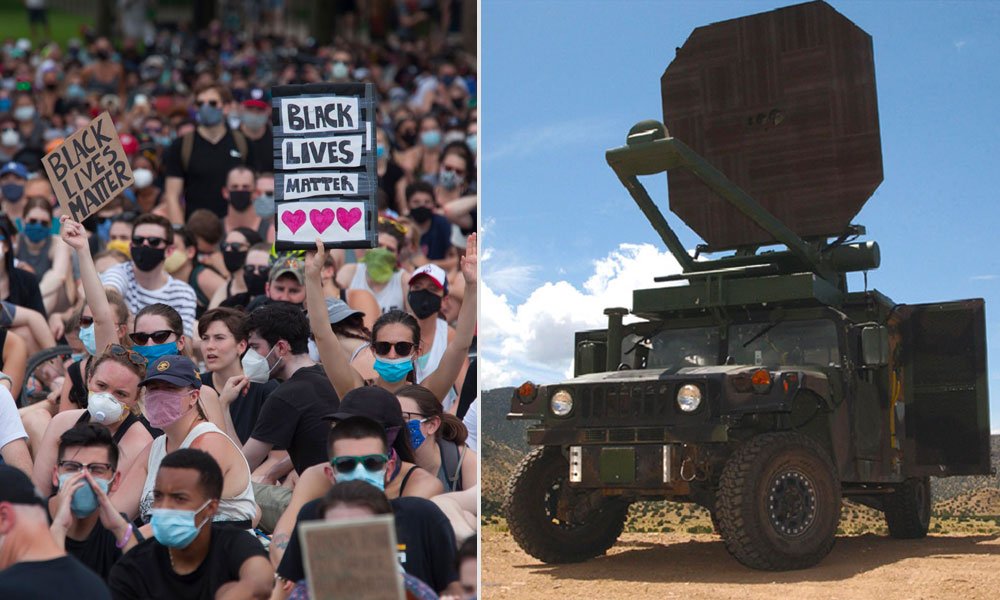 According to leaked emails obtained by NPR, military police leaders asked if the D.C. National Guard had access to a military heat ray for use against protesters in June.
Hours before federal police officers cleared a crowded park near the White House with smoke and tear gas on June 1, the lead military police officer in the Department of Defense for the D.C. region inquired about deploying the weapon against demonstrators in the nation's capital, NPR reported, citing Major Adam DeMarco, one of the most senior National Guard officers on the scene.
DeMarco told the House Committee on Natural Resources that the Provost Marshal of Joint Force Headquarters National Capital Region copied him on an email, seeking an Active Denial System (ADS).
According to NPR, "the ADS is designed to heat human targets using millimeter wave technology. The ethics of using such a weapon has been controversial since its development decades ago.
The Provost Marshal's email stated that the "ADS can provide our troops a capability they currently do not have, the ability to reach out and engage potential adversaries at distances well beyond small arms range."
The device "provides a sensation of intense heat on the surface of the skin. The effect is overwhelming, causing an immediate repel response by the targeted individual," he added.
The Provost Marshal also requested a long-range acoustic device (LRAD), a sound cannon to disperse the crowds, according to NPR.