Mike Pence Says He Would Be 'Happy' To See Mike Flynn Back In The Trump Administration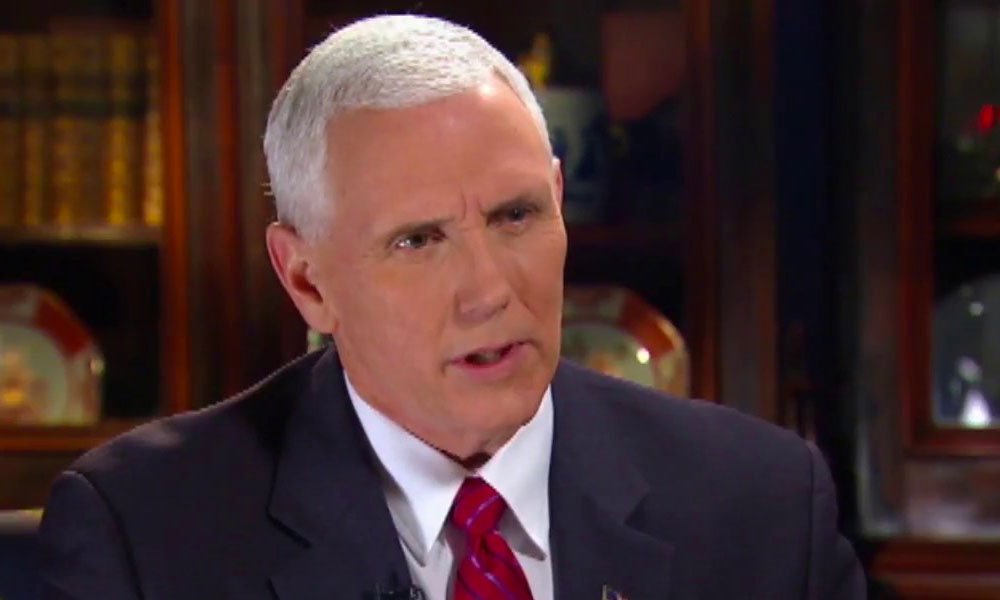 Donald Trump's former national security adviser Michael Flynn Flynn admitted before two separate judges that he lied to the FBI about his interactions with then-Russian Ambassador Sergey Kislyak, and then to special counsel Robert Mueller during the course of the Russia investigation. He also admitted to lying to Vice President Mike Pence about the matter. But that doesn't seem to bother Pence who said a recent interview that he would "be happy" to see the disgraced general back in the Trump administration.
"I think Gen. Michael Flynn is an American patriot, he served this country with great distinction, and for my part, I'd be happy to see Michael Flynn again," Pence said in an interview with Axios published Sunday.
Pence's comments come days after the Justice Department announced they were moving to drop the criminal case against Flynn.
The vice president went on to say that the decision by the Justice Department to drop the criminal case against Flynn "lays bare what was clearly prosecutorial abuse."
That is a stark reversal from his position in 2017. After Flynn left the administration, Pence said he was "disappointed" by Flynn's actions and supported Trump's decision to ask for his resignation.
"What I can tell you is that I knew that he lied to me. And I know the President made the right decision with regard to him," he told CBS News in December of 2017.