Michael Cohen To Release 'October Surprise' For The Trump Campaign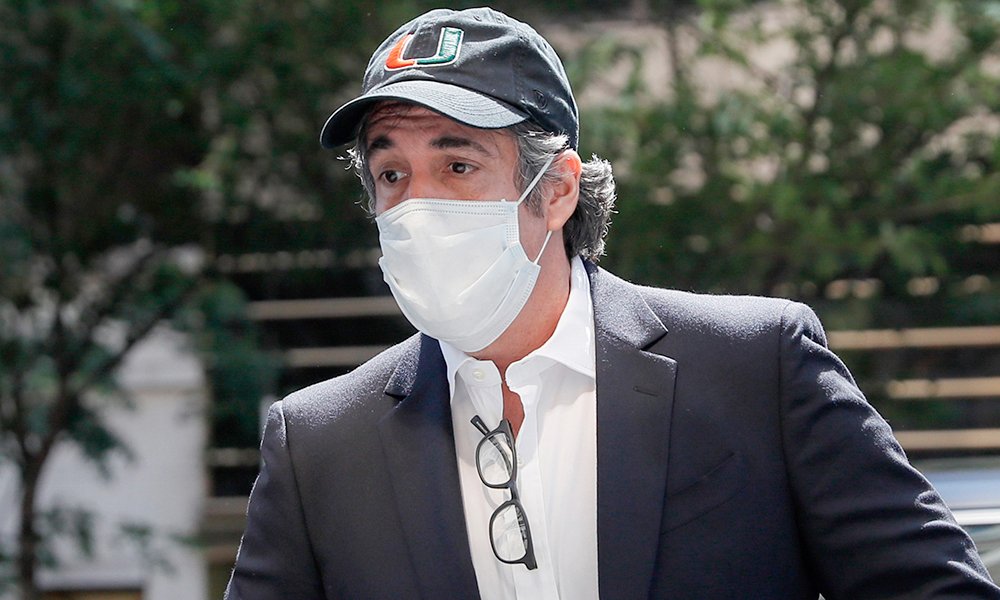 It was announced on Thursday that Donald Trump's former "fixer" will be publishing his tell-all book about his experiences under Trump by October.
Cohen's stories are likely to be shocking revelations about the president as absentee ballots are dropping in mailboxes.
According to reports, the news of Cohen's book spread so quickly that his website for the book crashed.
BREAKING: In Michael Cohen's book, he confirms that Donald Trump partook in "golden showers in a sex club in Vegas," committed "tax fraud," and signed deals with corrupt Soviet officials.

DO SOMETHING!

— Mrs. Krassenstein (@HKrassenstein) August 13, 2020
Today's hype raises an existential question —
do you believe Michael Cohen as far as you can throw him?

— Charles P. Pierce (@CharlesPPierce) August 13, 2020
I hope this does well for you. You've suffered a lot of stick, now it's time for some carrot.

— JesseOwensGhost (@jesse_ghost) August 13, 2020
Did @maddow get her hands on @MichaelCohen212 Book yet ??

— Rose 🌹 Anzule 🌊 🌈 🌊🌈 (@RoseAnzule) August 13, 2020
Whew … and that was just the forward. I pray for Michael Cohen.

— April (@MsEducation06) August 13, 2020
You know what Michael Cohen should have done? Made this a multi-media experience.
To wit: If you buy his book, you get a unique password that unlocks recordings of his phone calls and meetings with Trump and others. You can't copy or share audio, bc each p.w. is unique.

— ml8_ml8 (@ml8_ml8) August 13, 2020
I just deleted a more mean-spirited reply. You'll understand if we have some trust issues here. I welcome ANY new info that will help serve up a proportional share of justice to 45 & the rest of his mob crew. Still, what's in here that competent prosecutors don't already have?

— Tim McDonnell (@avaloneye) August 13, 2020
Michael Cohen's book excerpt claiming he'd be mobbed, attacked, rammed, or taken out going from NYC to D.C. to testify against Trump is just deranged and ludicrous. Sadly, millions of Americans actually believe the federal government or Trumpers would have done this to him.

— Curtis Houck (@CurtisHouck) August 13, 2020
RELATED: Giuliani's Daughter Publicly Announces Her Endorsement For Biden And Harris