Melania Didn't Attend Trump's Birthday Party And No One Has Seen Her In Days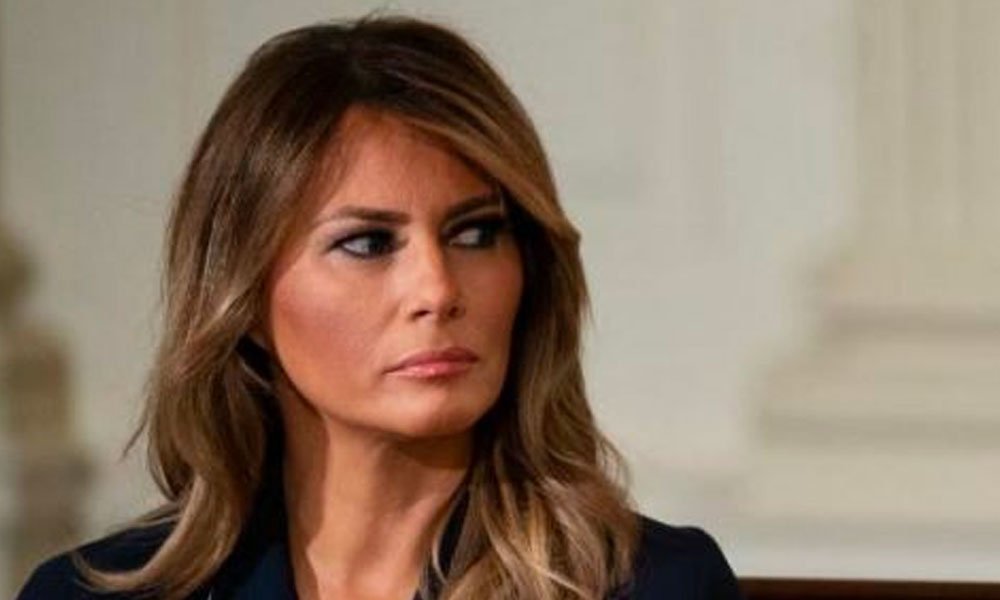 This week, Donald Trump marked his 75th birthday in a rather low-key way with a dinner at the Trump National Golf Club Bedminster in New Jersey. Son Donald Trump Jr. shared the celebration on his Instagram page revealing a rather interesting guest list — Donald Jr.'s girlfriend Kimberly Guilfoyle, Indiana congressman Jim Banks and Colorado congresswoman Lauren Boebert. But Donald's wife, Melania, was nowhere to be seen.
A source told the entertainment magazine that Melania wasn't in attendance because she always "keeps her own schedule and leads her own life." But the snub is a sign that she couldn't care less about Donald. The source added that Melania "has a good life" without her husband "and she knows it."
Melania wasn't the only one absent from Trump's birthday party. Eric and Lara Trump chose to acknowledge his birthday on social media while daughter Ivanka couldn't be bothered at all. Only Donald Jr. and his girlfriend bothered to attend.
The source said that Melania will be a summer commuter "going back and forth from New York and New Jersey to Florida," and she will see her husband only when their schedules and interests link up.