Man Disarms Pastor, Kills Him At Texas Church: Report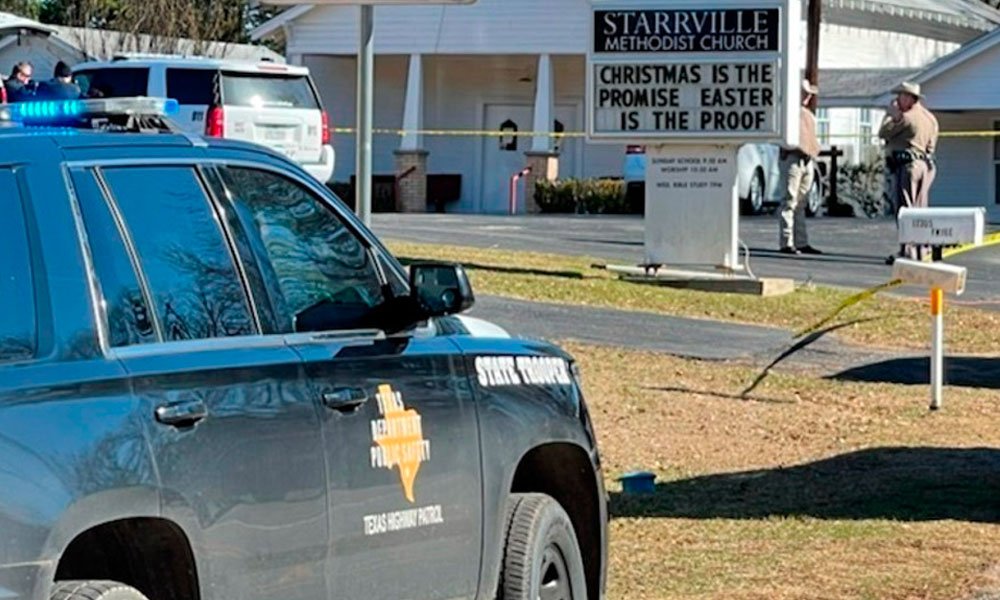 A shooting at Starrville Methodist Church in Winona, Texas, on Sunday left a pastor dead and two others injured, police said.
According to a report by CNN, the pastor of the church discovered a man in the bathroom holding a red bank bag that belonged to the church. He drew his firearm and ordered the suspect to stop. The suspect moved toward the front door, then lunged, disarmed, and fatally shot the pastor.
Two people were also injured, one from a gunshot wound, and another from falling. The surviving gunshot victim was in surgery Sunday, and his condition is unknown, Smith County Sheriff Larry Smith said told the news outlet.
The suspect was later apprehended after fleeing the scene in a stolen vehicle belonging to the pastor. A Harrison County deputy who was able to disable the vehicle and take the suspect into custody, Smith said.