MAGA Rioter Jailed For Assaulting Officers Asks Judge To Let Him Free Because He is The Victim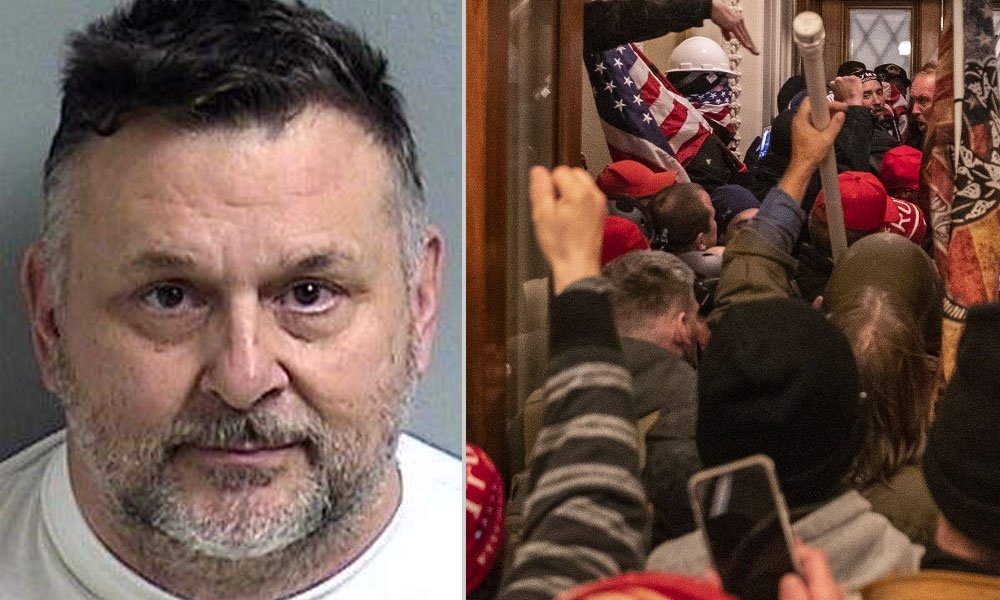 A Trump supporter who was arrested and charged for allegedly assaulting police officers during the January 6 attack on the US Capitol, wants a judge to let him out of jail – claiming it was actually the police who assaulted him. But videos and images obtained by prosecutors, along with multiple officers' sworn statements tell a much different story.
An attorney representing Maryland resident and accused MAGA rioter Daniel Egtvedt claimed that her client was "violently assaulted by police officers, not once, but twice" during the Trump-inciting insurrection, local CBS affiliate WUSA 9 reported.
Egtvedt alleges that was "pushed down by at least nine different police officers" and that "his head ricocheted off a marble column and he fell to the ground" where "he remained unconscious and motionless for several seconds, if not minutes."
However, WUSA 9 reported that prosecutors countered that surveillance footage taken from the Capitol on January 6th shows that "at one point, as five officers attempted to hold him back, Egtvedt tried to charge at a police officer even as another DC Police officer tried to grab Egtvedt by his waist to stop him."
Additionally, prosecutors said that Egtvedt was "incoherent" and "screaming at the top of his lungs" throughout his encounters with Capitol police.
"Prosecutors argue Egtvedt has mental health issues and would be unpredictable if released, noting the day before he was arrested Maryland State Police had to be called to the family's home in Oakland because he was threatening to physically stop his brother from taking their elderly mother to get a COVID-19 vaccination," the report states.
Egtvedt is charged with three felonies.