'Mafioso' Trump Taken To Woodshed Over Pennsylvania Election Conspiracy Theory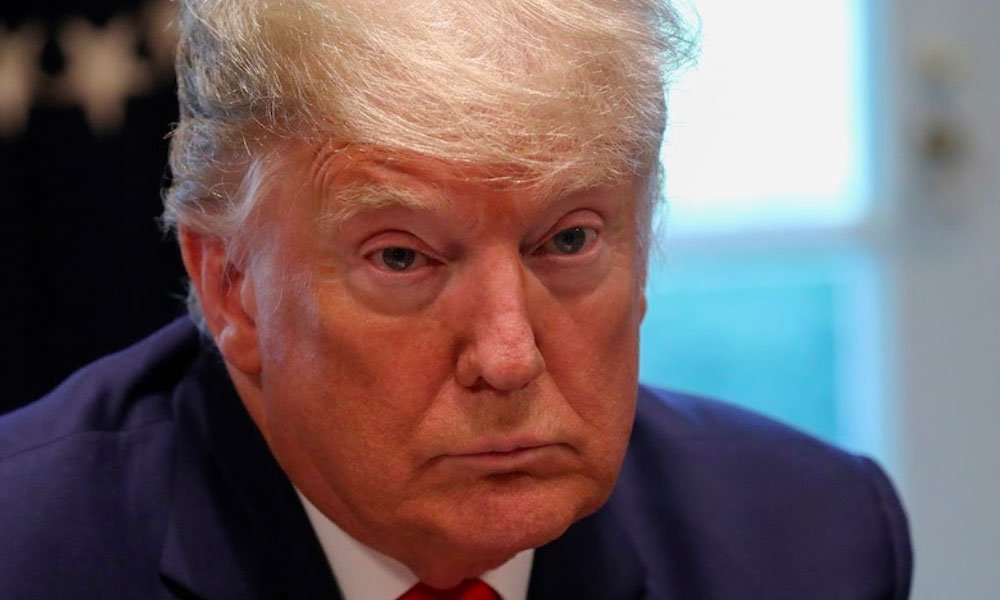 President Donald Trump on Monday delivered another wild voter fraud claim on Twitter, suggesting that the Pennsylvania election was fraudulent and it could be flipped in his favor.
"Breaking News: In Pennsylvania there were 205,000 more votes than there were voters. This alone flips the state to President Trump," the outgoing president wrote.
However, as folks on social media pointed out, "there are more than 9 million registered voters in Pennsylvania and the number of votes cast in the state was 6,915,283."
The instant fact-check triggered a chain reaction of comments that quickly turned into a fiesta of mockery. Check some of the highlights below:
"Breaking News: In Pennsylvania there were 205,000 more votes than there were voters. This alone flips the state to President Trump."

— Donald J. Trump (@realDonaldTrump) December 28, 2020
There are >9 million registered voters in Pennsylvania.

About 6.9 million voted in the 2020 election.

No wonder Trump has been such a failure – he can't even do basic math. About 2.1 million registered voters in PA didn't even vote.

— MURRAY🧢🇺🇸 (@murray_nyc) December 28, 2020
There were 9.01 million Pennsylvania residents registered to vote on Nov. 3.

Turnout was more than 6.9 million. pic.twitter.com/vVfFOzkteK

— Holly Lee (@LeeHolly81) December 29, 2020
Donald Trump's meltdown and never-ending litany of grievances is being heavily and outrageously monetized in order to create a massive slush fund that he will use for expenses, debts, personal aggrandizement and other narcissistic and mafioso endeavours.

— Candour99 (@Candour99) December 28, 2020
Well if he can do it… so can we…right? BIDEN won FLORIDA! Secret drop boxes placed in Disneyworld show that Biden won Florida by 150k votes! LOLOL

— Country_Deserves_More (@CountryDeserves) December 28, 2020
No, no it doesn't flip jack shit. Also, please show the actual evidence, not hearsay

— Andrea Kuszewski 🧠 (@AndreaKuszewski) December 28, 2020
DUDE, You LOST by OVER 7.5 MILLION Votes

It's OVER

STOP this INSANITY

— The Resistor Sister ♥️🇺🇸🦅🙏🏻 (@the_resistor) December 28, 2020
81 million voters have given you the bird and told you to get out.

— T. witter's liking me again. (@Blacksmitheart) December 28, 2020
Every American who believes there was major fraud in the 2020 election is sadly a victim of Donald Trump's con. Judge after judge—including many GOP judges & some Trump appointees—ruled there wasn't major fraud. They care about truth & real evidence—Trump cares only about himself

— Steven Greenhouse (@greenhousenyt) December 28, 2020
Perched at Mar-a-Lago for the holidays, Adolf Twitler rage-tweeted more garbage about having the election stolen from him, but said not a single word about the thousands of Americans dying daily in jam-packed intensive care units at the nation's hospitals because of coronavirus.

— Candour99 (@Candour99) December 28, 2020
Today at Mar A Lago 👇
👁️👁️
Oh my, those poor bone spurs!
. pic.twitter.com/hSAXr1j648

— Scapper 💙 (@realscapper) December 28, 2020
See all the joy you bring. We are laughing our asses off at you.

— Susie Mecum (@susieq2457) December 28, 2020