Lowe's Delivery Driver Told Not to Make Delivery Because He Was Black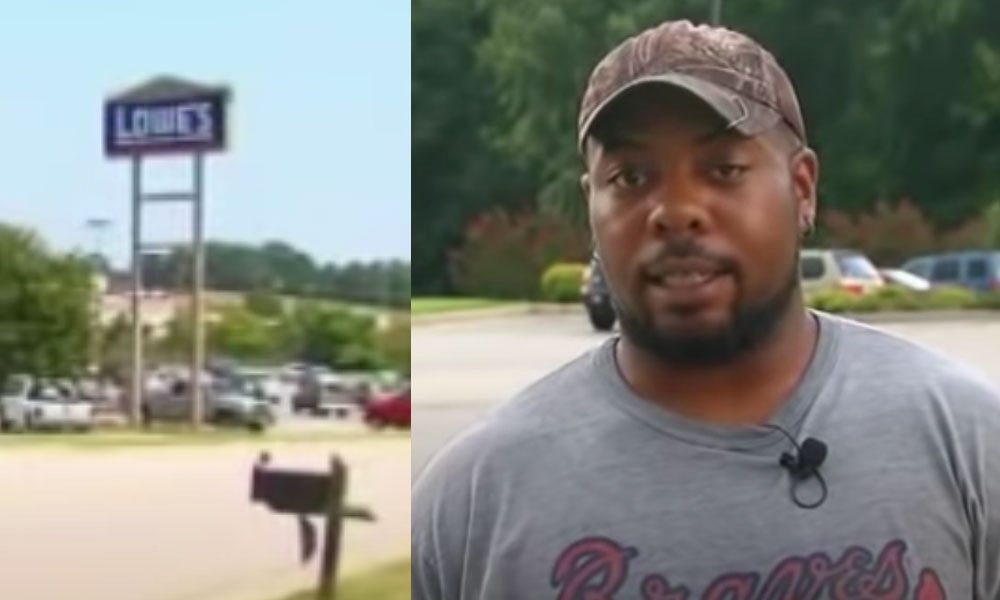 Three managers at a Virginia Lowe's have been fired after replacing an African-American delivery truck driver with a white employee after a customer requested that only white people deliver packages to her home, which the home improvement and appliance retailer says should have never happened.
Marcus Bradley said that he got a call last week on the truck from a manager telling him to bring the package back so someone else could deliver it,
"I asked him why I couldn't do it and he said, 'Because you're black,'" Bradley said, according to CBS affiliate CBS6-Albany.
Bradley, delivering for a Danville store, says the manager told him the customer asked Lowe's not to send a black delivery person, the station reported.
Alex Brooks, who said he has worked with Bradley for 11 years, told the station today he was in the truck when the Aug. 3 call came in from the manager.
"I was embarrassed because I got the phone call," Brooks said. "I think that's kind of how he [Bradley] felt, too. Marcus was more shocked at Lowe's doing this. He couldn't believe that the place he worked at would go along with this woman's wishes."
Brooks, who is white, added, "The weekend before this delivery, everybody told us that this woman in the store wouldn't deal with any of the black customer service representatives or salesmen. She said she didn't want any black delivery drivers, so they knew beforehand."
When they returned to the store, Brooks says he was asked to go back out on the delivery with another white driver, but refused.
"I told him I wasn't going to do it without him [Bradley]," Brooks said. "I just don't think it's right."
After the news broke, Lowe's released a statement saying: "There had been a customer who had requested only white delivery drivers to deliver an item to her home. After we learned of a situation that a manager had pulled the driver from the delivery, we did a quick investigation. The three managers who had been part of that decision are no longer part of the company. We have zero tolerance for behavior of that kind.
"We have apologized and our senior vice president actually went to the [Danville, Virginia] store last week and spoke to the delivery drivers personally and apologized on behalf of the company. We wanted to make sure they knew they had our full support."
Although saddened and hurt by the incident, Bradley said he plans to continue working for Lowe's.
"I mean, I gotta work. I'm going to keep going to work like I've always done," he said. "But I would think Lowe's would take it into consideration to think about what they're doing the next time."
Watch the report below, via CBS6 Albany: