Louisiana City That Refused To Take Down Racist Monument Gets Hit With Karma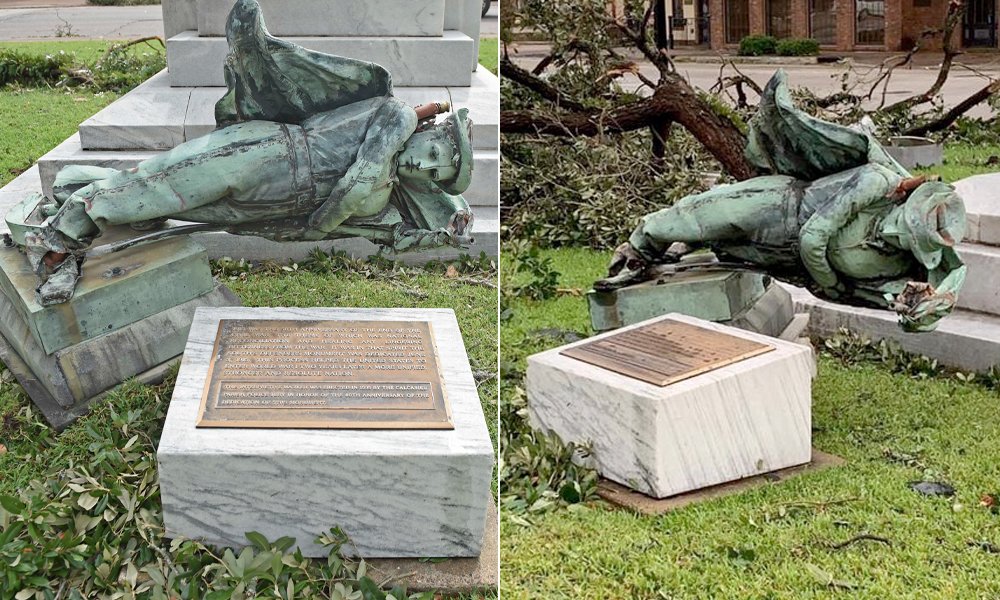 Local officials in Lake Charles, Louisiana, voted to keep a Confederate monument intact after nationwide protests called for the removal of all Confederate monuments and statues.
Now, according to local KRMG, city officials were hit with Karma after Hurricane Laura toppled the pro-slavery monument to the ground.
The South's Defenders monument stood since outside the city's courthouse since 1915, and was slammed by critics has being a symbol of slavery.
It looks like Mother Nature had a message to send to the lawmakers in Lake Charles.
LAKE CHARLES: Photos from Ryan Street and nearby after #HurricaneLaura made landfall as a Category 4 storm in southwest Louisiana #lawx. pic.twitter.com/WA22uuhvjz

— Hilary Scheinuk (@hscheinukphoto) August 27, 2020
LAKE CHARLES: Photos from Ryan Street and nearby after #HurricaneLaura made landfall as a Category 4 storm in southwest Louisiana #lawx. pic.twitter.com/WA22uuhvjz

— Hilary Scheinuk (@hscheinukphoto) August 27, 2020
RELATED: RNC Speaker Says Women Should Vote For Who Their Husbands Say To Vote For