Lawmaker Sounds Alarm On Trump Team Destroying Presidential Records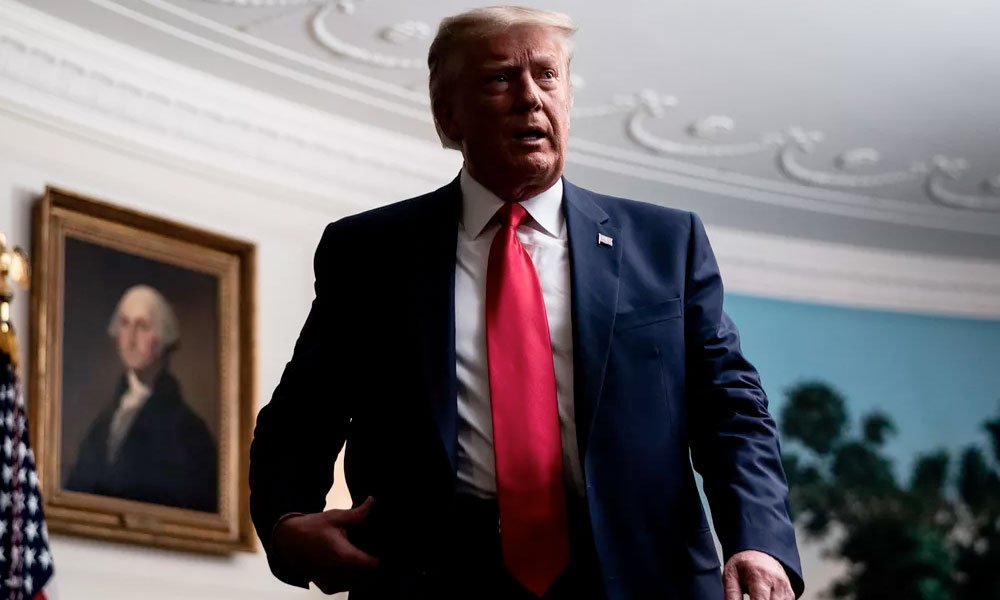 House Oversight Committee chair Rep. Carolyn Maloney (D-NY) sent a letter on Monday to Archivist of the United States David Ferriero, voicing her concern that the Trump administration "may be disposing" of presidential records in violation of federal law.
As Common Dreams reports, The law says that the president can't get rid of presidential records, including memos, emails, and notes, without first getting "the views, in writing, of the Archivist concerning the proposed disposal." The archivist must "request the advice" of several congressional committees—including the House Oversight Committee—regarding such proposals to see if the records in question "may be of special interest to the Congress" or if congressional consultation may be "in the public interest."
And yet, wrote Maloney, her committee "has no visibility into what is happening at the White House in terms of archiving and transferring records to NARA." What's more, in light of Covid-19, "NARA has not detailed any employees to the White House to assist or oversee this process, as it has in past transitions."
#BREAKING Chair @RepMaloney sent a letter to the Archivist of the United States expressing grave concerns that the outgoing #TrumpAdmin may not be complying with the Presidential Records Act.

Read the full release here: https://t.co/V9cszapaWq

— Oversight Committee (@OversightDems) December 21, 2020
She demanded answers by January 5, 2021 to a number questions including whether any Trump administration official has disposed of records since Inauguration Day and "What efforts, if any, have you made to determine whether President Trump and White House officials are disposing of presidential records without" adhering to PRA requirements.
RELATED: Trump Election Lawyers Hit With Bar Complaint In Arizona