Kevin McCarthy Says He Would 'Bet My House' GOP takes back lower chamber in 2022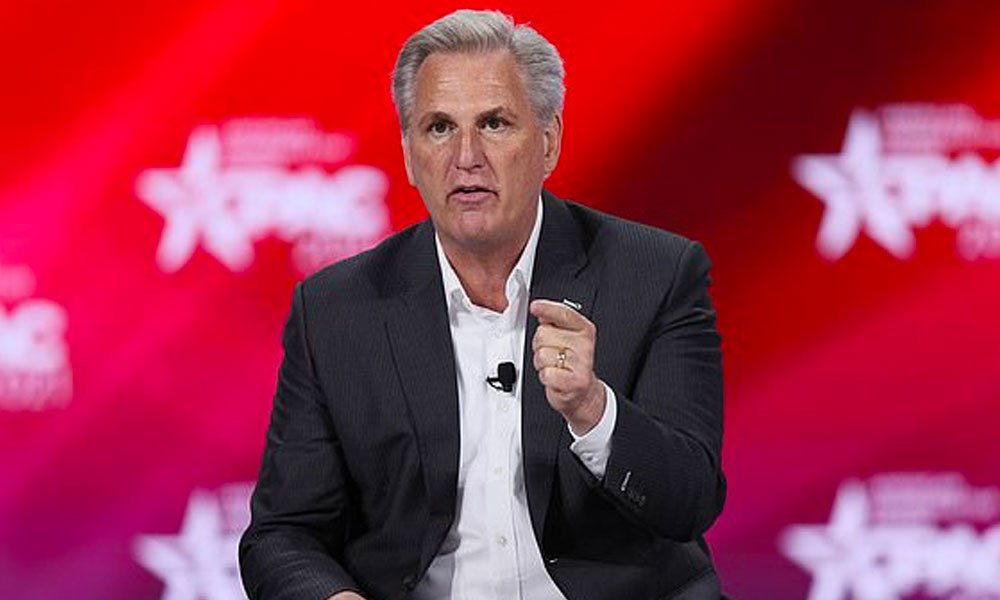 House Minority Leader Kevin McCarthy (R-Calif.) on Saturday proclaimed that there was 'no chance' of Democrats keeping control of the majority of the House next year, and said he would "bet my house" that Republicans win the back majority in the lower chamber in 2022.
"We're going to get the majority back. We're five seats away," McCarthy exclaimed. "I will bet my house … my personal house," he said to cheers from the crowd at the Conservative Political Action Conference in Florida. He added that there was "not a chance" they lose.
Democrats won back control of the House in the so-called "blue wave" in the 2018 midterms, and won the House, Senate and White House in the 2020 elections.
However, the GOP pickups in the House were a bright spot in an otherwise bleak election for conservatives.
Democrats currently only hold five seats over Republicans in the House, the narrowest House majority in modern history, and have a razor-thin advantage in a 50-50 Senate, with Vice President Harris serving as the tie-breaking vote.
The comments from McCarthy come as the GOP has faced intra-party divisions following Trump's tenure in the White House. The Capitol riots that shook Washington, D.C., on Jan. 6 have further driven a wedge between GOP House leadership on whether to stick by the former president, with No. 3 Republican Rep. Liz Cheney (R-Wy.) voting to impeach Trump earlier this year.
Cheney also broke with McCarthy while standing just feet away from him during a press conference where the two addressed whether or not Trump should address CPAC. McCarthy quickly stated that Trump "should" be present at the annual event.