John Bolton Says Trump Refused To Free Paul Whelan In Prisoner Swap In 2019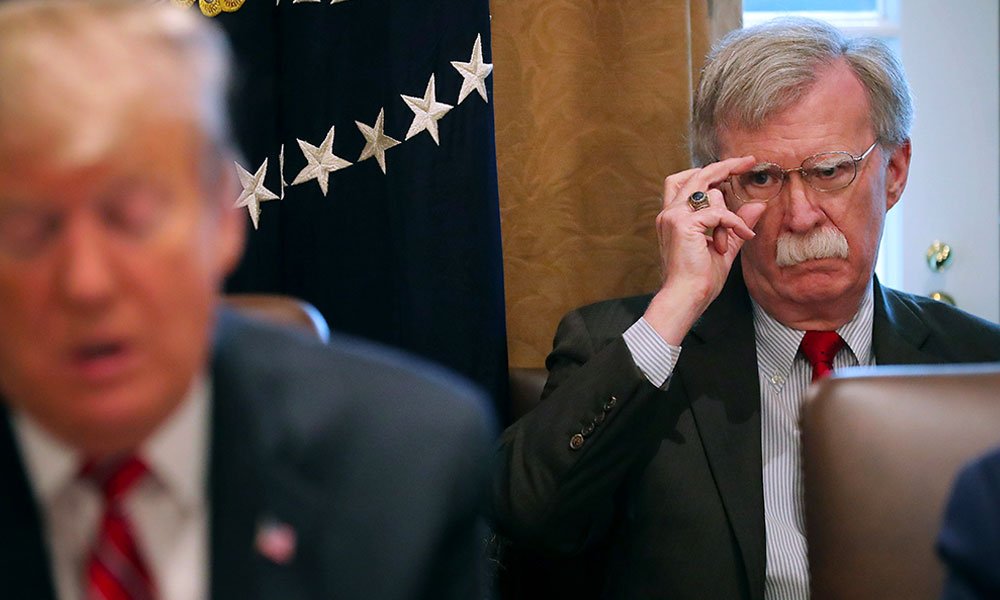 On Thursday, Donald Trump Trump took to his social media website to express outrage over the Biden administration's deal which freed WNBA star Brittney Griner but left former US marine Paul Whelan in Russian custody.
"Why wasn't former Marine Paul Whelan included in this totally one-sided transaction? He would have been let out for the asking," Trump wrote. "What a 'stupid' and unpatriotic embarrassment for the USA!!!"
On Friday, however, former Trump administration National Security Adviser John Bolton threw cold water on the former president's sham "indignation" by revealing that Trump refused to take action to try to free Mr. Whelan for more than two years of his own presidency.
During an interview on CBS, Bolton said that Trump turned down the chance to secure Paul Whelan's release two years ago when he had the opportunity to trade Whelan for convicted arms dealer Viktor Bout in 2018.
"The possibility of a Bout-for-Whelan trade existed back then and it wasn't made, for very good reasons having to deal with Viktor Bout," he said.
Whelan, a US, Canadian, British and Irish citizen who served in the US Marines from 2003 to 2008 – was arrested in Russia in December 2018 on charges of espionage. At the time of his arrest, he was attending a friend's wedding.
Russian authorities claimed Whelan was working as a spy, a charge that Whelan and US authorities have vehemently denied, and he has been held behind bars in Russia ever since.
In 2020, Whelan was convicted of espionage and sentenced to 16 years in prison.
In contrast, Griner's ordeal began back on 17 February when she was stopped by Russian customs officials while traveling through the Sheremetyevo International Airport in Moscow. The Phoenix Mercury star played basketball in Russia in the WNBA's off-season.
She was carrying two cartridges for personal use containing just 0.252 grams and 0.45 grams of hash oil, according to court records.
The basketball player was taken into custody and charged with large-scale transportation of illegal narcotics – a charge that carries a sentence of up to 10 years in prison.
Her arrest and subsequence sentence was largely regarded as a political move from Moscow, coming just days before President Vladimir Putin declared a full-scale war on Ukraine.