Jim Jordan Demands Liz Cheney Be Removed From Her Post For Supporting Trump Impeachment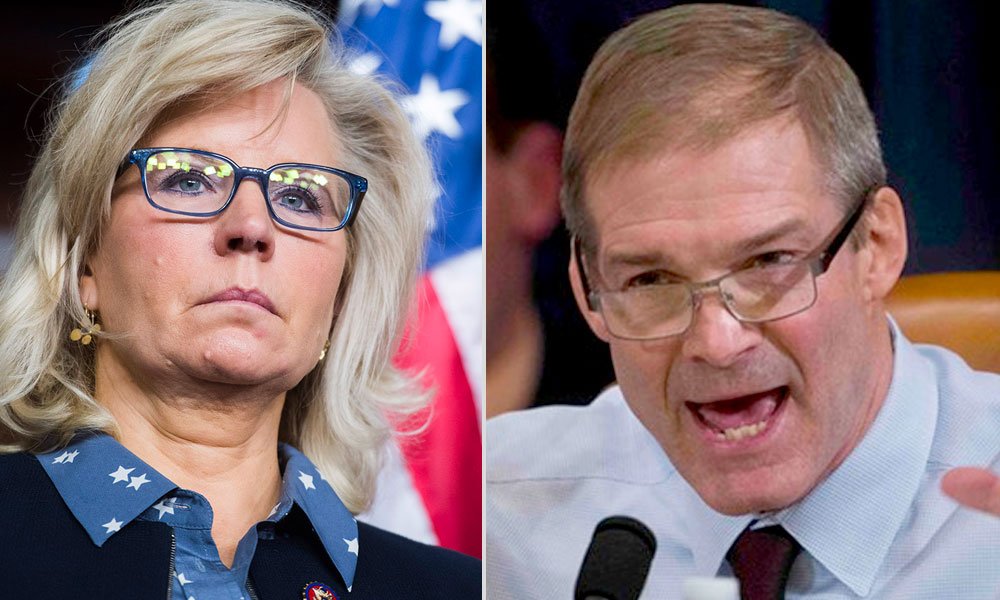 On Wednesday, GOP congressman Jim Jordan, of Ohio, railed against House Republican Conference Chair Liz Cheney, demanding that the Wyoming Representative be removed from leadership for condemning Donald Trump's incitement of the violent assault on the U.S. Capitol and announcing her plans to vote to impeach the President.
Jordan, a founder of the conservative House Freedom Caucus and one of Trump's top defenders in the House, called for Cheney to step down from her post.
"We ought to have a second vote," he told reporters, according to the Capitol Hill reporter pool. "The conference ought to vote on that."
Cheney, the third-ranking Republican in the House, announced Tuesday that she planned to vote in favor of impeachment, arguing the president failed to uphold his oath to the Constitution and misled his supporters with his rhetoric repeatedly claiming the election was "stolen" and calling on his supporters to march to the Capitol.
"None of this would have happened without the President. The President could have immediately and forcefully intervened to stop the violence. He did not. There has never been a greater betrayal by a President of the United States of his office and his oath to the Constitution," she said in a statement on Tuesday.
The Trump-fueled riot left five people dead, including Capitol Police Officer Brian Sicknick, who was struck by a fire extinguisher by a Trump supporter while working to stop rioters from entering the building.
A spokesperson for Cheney did not immediately respond to a request for comment.