ISIS-K Was Virtually Non-Existent In Afghanistan, Then Trump Released More Than 5,000 Prisoners As Part Of His Deal With The Taliban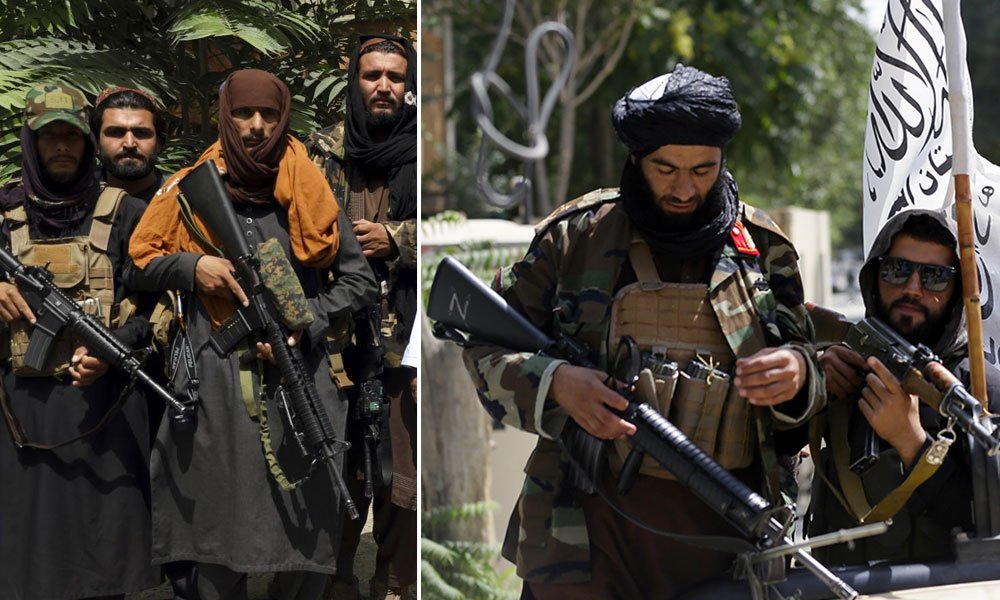 ISIS-K, a regional affiliate of the Islamic State claimed responsibility for the bombings in Kabul that killed at least 60 Afghan civilians and 12 U.S. service members in two suicide attacks in Afghanistan on Thursday.
But, what is ISIS-K? Here's what is known about the group:
As reported by NPR, "the Islamic State Khorasan (ISIS-K) formed in late 2014 and operates as an ISIS affiliate in Afghanistan and Pakistan. Khorasan is a historical term for a region that includes present-day Afghanistan and parts of the Middle East and Central Asia."
The founding members included militants who left both the Afghan Taliban and the Pakistani Taliban.
In a 2015 video, the group's leader at the time, Hafiz Saeed Khan, and other top commanders pledged their allegiance to the Islamic State's then-leader Abu Bakr al-Baghdadi and declared themselves administrators of a new ISIS territory in Afghanistan.
Khan was killed in 2016 during a U.S. drone attack ordered by then-President Barack Obama. Baghdadi died in 2019 after he set off an explosive vest during a raid by U.S. forces.
ISIS-K and the Taliban are actually enemies, as President Biden noted in his televised address Thursday. Since its founding, the Islamic State affiliate has been at odds with the Taliban, which now control Afghanistan.
The Taliban condemned the blast outside the airport Thursday and said the area where the attacks occurred was controlled by the U.S.
As of 2017, the U.S. military estimated that it had killed 75% of the Islamic State affiliate's fighters, including some of its top leaders.
By 2019, with most of its members dead or in prison, the group was virtually non-existent in Afghanistan.
But in a case of extreme coincidence, the group re-emerged after the Trump administration agreed to the release of more than 5,000 Taliban prisoners, including hundreds convicted of major crimes, including murder, as part of a February deal with the insurgents that also began the phased withdrawal of American troops.
As noted by The New York Times, the release of the insurgents faced opposition from the Afghan government. But after prolonged pressure from then-president Donald Trump, Mr. Ghani released the prisoners.
President Biden said the group had planned attacks on American personnel and others, which is why he wanted to limit the duration of the U.S. withdrawal from Afghanistan.
In a Pentagon briefing following the attacks Thursday, Gen. Kenneth McKenzie, the head of Central Command, said "the threat from ISIS is extremely real" and that there were other active threats against the airfield in Kabul.
According to the Congressional Research Service, the group has claimed responsibility for a string of high-profile attacks, including the bombing of a girls' school in Kabul in May.