Inmate No. P01135809: Fulton County Releases Trump's Mug Shot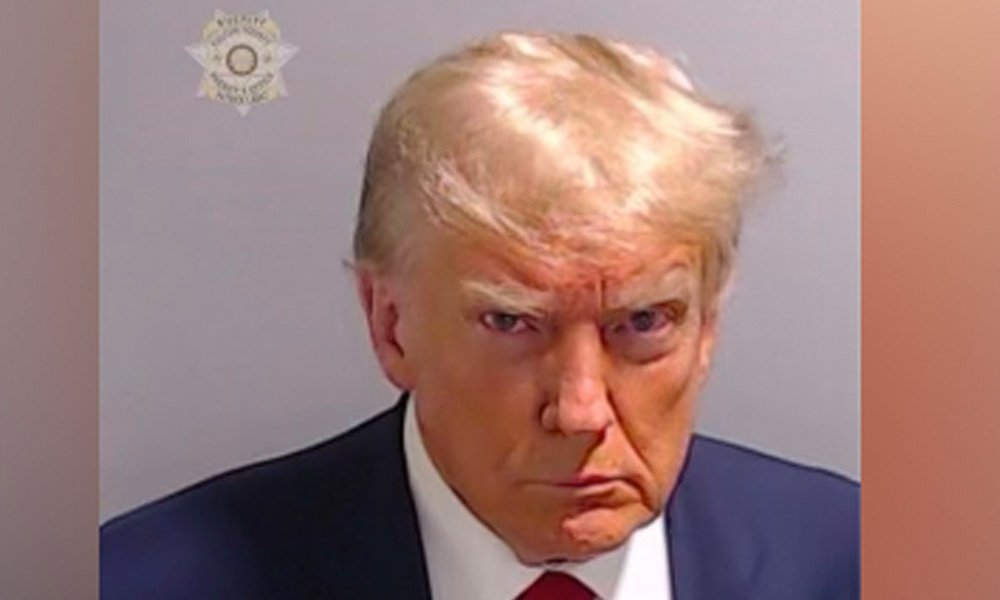 The Fulton County Sheriff's Office has released a mug shot of former President Donald Trump. Jail records show Trump was placed under arrest and booked as inmate No. P01135809.
Following his arrest and subsequent release on bail from on Thursday, Trump briefly engaged with the media, telling reporters, "I did nothing wrong."
He described the legal proceedings against him as a "miscarriage of justice," and declared, "We retain the full right to contest an election that we perceive as lacking integrity."
Regarding the various ongoing criminal cases he faces, Trump stated, "While this is one instance, there are three other cases. This amounts to election interference."
Trump's surrender in Georgia marked the fourth instance this year in which the former president turned himself in to local or federal authorities after being charged with criminal offenses – a series of events unprecedented in the United States prior to 2023.