'I'd Beat Him': A Big Fight Between Trump And DeSantis Is Brewing Over GOP Control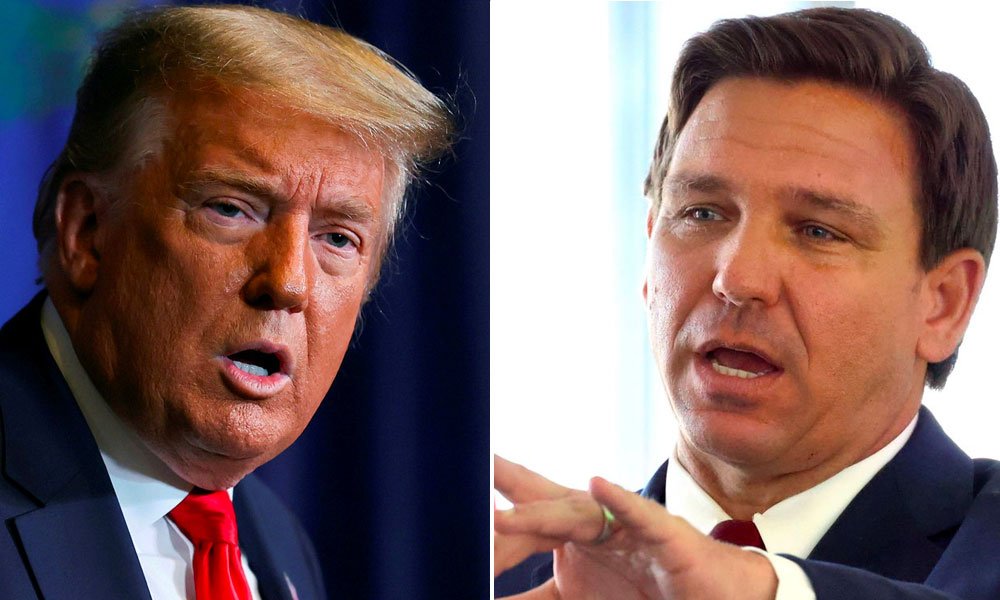 Former President Donald Trump has sent a message to Florida Gov. Ron DeSantis that he is not going to give up control of the GOP without a fight.
While Trump hasn't officially said he plans to run again for president, he boasted that he'd "beat" DeSantis in the GOP presidential primary, according to Yahoo Finance.
"If I faced him, I'd beat him like I would beat everyone else," Trump declared. "I think most people would drop out; I think he would drop out," he added.
The full interview with Trump expounding on his popularity is set to air on Yahoo Finance Live on Monday.
DeSantis, whose support has dropped with his mishandling of his state's COVID pandemic, is up for reelection in 2022.
Trump has dropped hints that he plans to run for president, and his rally speeches are increasing sounding like campaign messages, but explained that he was holding off on an announcement because of "campaign finance laws, which, frankly are ridiculous."
The longer Trump delays declaring that he's a candidate, the longer he can continue to raise funds while dodging contribution reporting requirements.
Trump said in an interview on the conservative channel Real America's Voice last month that the one thing that could prevent him from running is a "bad call from a doctor" about a medical condition.