Hundreds Of Workers At Giant Meat Plants Test Positive For Coronavirus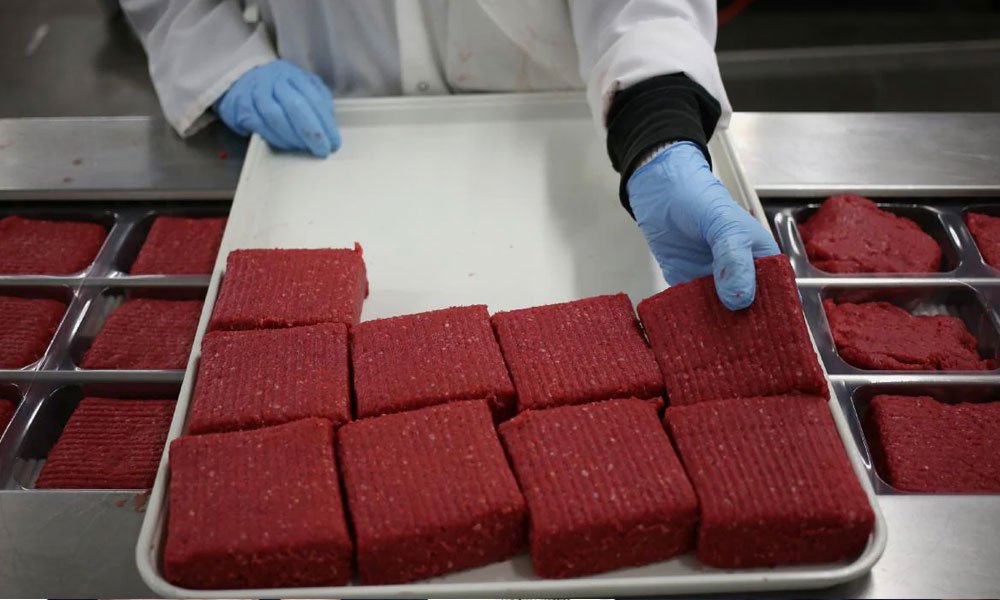 Some giant meat processing plants have closed after their workers were sickened by COVID-19, raising concerns that there could soon be shortages of beef, pork and poultry in supermarkets, several news outlets reported Monday evening.
Smithfield Foods, a Virginia-based meat plant announced that it is closing its massive pork processing plant in Sioux Falls, sh=outh Dakota, until further notice after nearly 300 employees tested positive for the coronavirus, local station KHOU-11 reports.
At least six other plants have also closed down due to the coronavirus, raising fears of shortages, according to the Associated Press.
The AP reported that farmers are being forced to kill baby pigs because the space in the barns where they were supposed to go is still filled by the pigs that should have been slaughtered last week, Hayes said. The meat from those baby pigs cannot be sold.
Meanwhile, Tyson, Cargill and other major meat processing companies announced that they are adopting several measures: taking the temperature of everyone entering plants, adding clear plastic shields between work stations and erecting tents to allow workers to spread out more at lunch. But critics worry that workers too often continue working in close proximity and that measures are being adopted piecemeal, according to the AP.