GOP Senators Urge Trump To Withhold Coronavirus Funds From States That Don't Open Churches: Report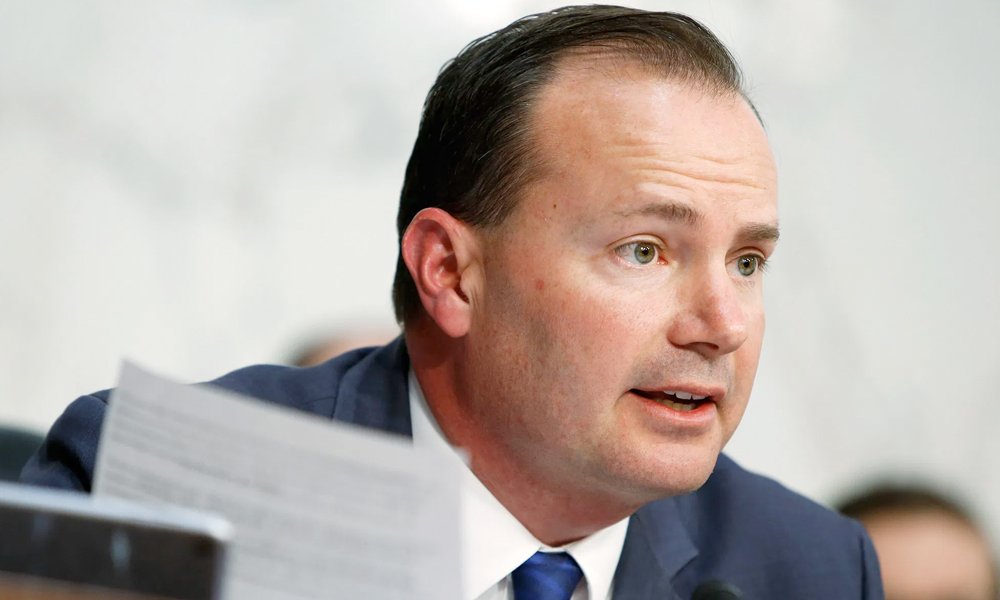 This week ten Republican Senators sent a letter to Donald Trump calling on him to force states to reopen their churches and withhold coronavirus relief funds from the states that don't comply.
The letter was signed by the following senators: Mike Lee R-Utah; Mike Braun, R-Ind.; Josh Hawley, R-Mo.; Steve Daines, R-Mont.; Kelly Loeffler, R-Ga.; Thom Tillis, R-N.C.; Cindy Hyde-Smith, R-Miss.; Roger Wicker, R-Miss.; James Lankford, R-Okla.; and Tom Cotton, R-Ark.
"Such executive action would send the nation and government leaders a clear and unequivocal message that religious liberty matters, and that no state or locality can unilaterally strip away protected constitutional rights," Lee wrote in the letter, according to The Salt Lake Tribune.
The letter complains that states are putting restrictions on church activities even though they follow social distancing guidelines.
"There is no 'pandemic' exception to constitutionally protected rights," such as religious freedom, the letter states.
The group of senators urged Trump to "support proposals in Congress to place restrictions on any forthcoming COVID-19 relief funding to states and localities that prevent church, houses of worship and religious schools and institutions from reopening."
You can read the full letter HERE.
RELATED: Mitch McConnell Panics, Tells GOP Senators To Break With Trump To Avoid Losing