GOP Lawmaker Scrambles To Delete Tweets After Facing Backlash For Comparing Dr. Fauci To Cult Leader Jim Jones Who Killed 900 People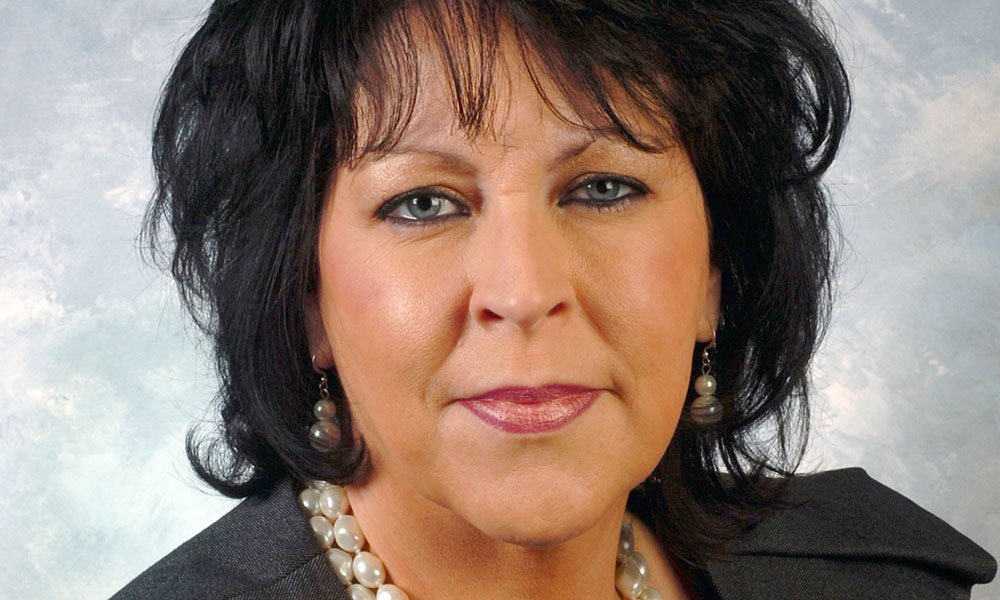 Republican congresswoman Regina Huff, of Kentucky, is facing widespread backlash after comparing Dr. Anthony Fauci to cult leader Jim Jones, infamous for causing hundreds of deaths in a mass suicide in the '70s.
In a since-deleted tweet, Huff, who currently serves as Kentucky's House Education Committee chairwoman, shared a photo of Fauci and Jones next to each other with text boxes over them. The box over Jones read, "I persuaded over 900 people to drink my Koolaid," while the box over Fauci read, "Amateur."
"Some will cavil, they will not be able to help themselves," Huff tweeted.
As noted by The Courier Journal, "after she deleted the tweet, Huff tweeted, "I did indeed delete the tweet because of the vulgarity within the comments," adding that the original tweet was "representative of the efforts gearing up to mandating and controlling citizens."
Huff continued that her tweet was not about vaccinations, but "mandates and efforts to control," and added, "I don't have any problem whatsoever with vaccinations. It is each individuals right to choose to vaccinate or not."
Those tweets were also subsequently deleted, the Courier-Journal reports.
However, her effort to delete her tweets was thwarted after users were able to grab screenshots before deletion and saved them forever.
The Courier Journal noted that like much of the U.S., COVID-19 cases are steadily beginning to rise again with nine counties going into red zones Tuesday.
According to the Kentucky government's COVID-19 vaccine dashboard, 51 percent of the state's total population has been vaccinated as of Tuesday.
Kentucky's House Education chair tweeted, and then deleted, this meme that appears to compare vaccination efforts against COVID-19 to Jonestown. pic.twitter.com/Kgca0BnAC6

— Olivia Krauth (@oliviakrauth) July 20, 2021
This response appears to have taken the place of the now-deleted response. pic.twitter.com/hCBcbEm3O2

— Olivia Krauth (@oliviakrauth) July 20, 2021
This person has no business charing the education committee.

— SofiaMJ (@SofiaMJ2) July 20, 2021
Save this. Unfortunately I'm afraid many superintendents and politicians will have to answer for their decisions leading into the new school year when the health of students under 12 are negatively affected. Will probably be valuable for parent's lawsuits.

— Katie (@rn_katie) July 20, 2021
Considering she's the chair of the house education department in Kentucky, this is the least surprising thing I have seen in at least a week. Like, I could have told you this before I even logged onto Twitter. Anti-intellectualism is how they pander to the base.

— Logical Leftist (@leftist_logical) July 20, 2021
The Chair should step down from office immediately! This is totally unacceptable!!! Shame shame shame!

— Phil Hill 🐝 (@drphil211) July 20, 2021
The irony here is that it's the death-cult wing of the GOP that is leading their followers to death.

— Joe Gerth (@Joe_Gerth) July 20, 2021
Talk about projection.
Fauci isn't the one deliberately trying to get people killed over BS conspiracies, that's what the GQP's leaders have doing since COVID-19 first got loose in the USA.
Now if you put Trump or Tucker Carlson on the right-hand side then it would be accurate.

— George R. (@notincomunicado) July 20, 2021
I can understand why Rep. Regina Huff(GQP) of Kentucky would want to delete all that.

The way things are going with the Delta variant, she probably decided to keep some of her voters alive, for 2022.

— 🎈PennywiseDon'tPlayThat🎈 (@62cinmar) July 20, 2021
@ReginaHuff82 should lose her position – it appears she is very willing to put children's lives in danger – as well as those that bear the honor of teaching them.

— jjResistsVA (@jj5barry) July 20, 2021