GOP Formally Censures Rep. Adam Kinzinger For Crossing Trump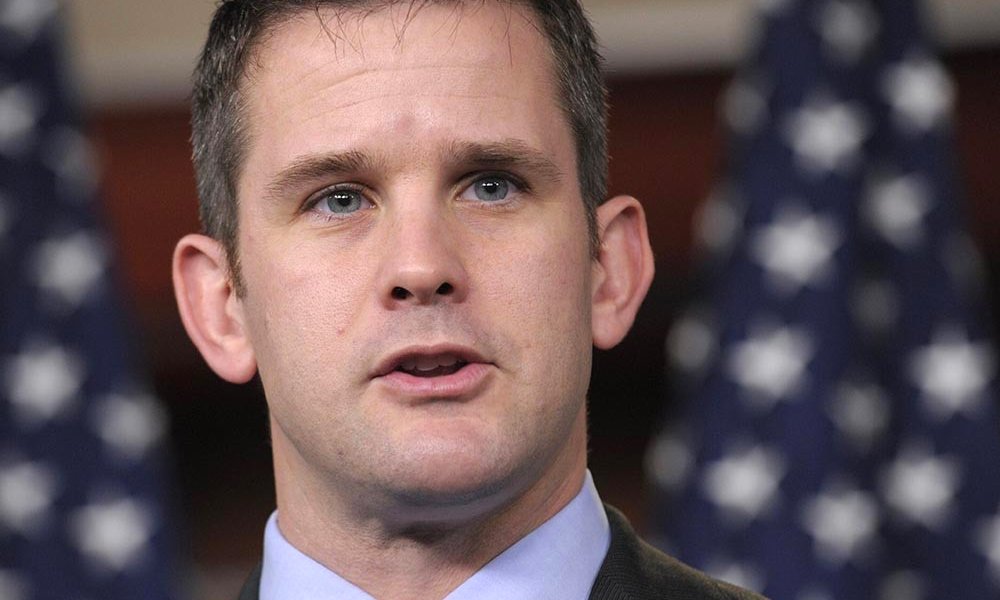 Republican congressman Adam Kinzinger got hit with a formal rebuke late Wednesday from GOP officials in his state for voting to impeach former President Donald Trump.
The LaSalle County Republican Central Committee overwhelmingly passed a resolution censuring the Illinois congressman with 88% of committee members voting to censure for taking actions "contrary to the values" of the party, county GOP Chair Larry Smith said.
He also said committee members had echoed complaints that Kinzinger had not met with the GOP group but has found time to take his anti-Trump messaging to national media platforms.
Smith said he's received "hundreds upon hundreds" of emails, texts and phone calls from within the county and beyond "expressing frustration" at Kinzinger's attitude and actions.
The results of the county vote were announced the same day Kinzinger and Wyoming Rep. Liz Cheney defended their support for impeaching the former president amid critiques from fellow House Republicans. Both lawmakers, who were among the 10 Republicans to vote with Democrats against Trump, have become a symbol of the GOP's national schism over the party's direction.
At least one Republican says lawmakers will pay for their votes back home.
"Tonight Liz Cheney was fighting on her home turf — Washington D.C. And if Washington won't hold her accountable for her failed leadership, Wyoming will," Rep. Matt Gaetz (R-Fla.) said in a statement.
Read the GOP statement below.
The La Salle County Republican Central Committee has voted to censure @RepKinzinger. pic.twitter.com/GvhtOCXuRK

— La Salle County Republican Party (@lasallecntyGOP) February 4, 2021