GOP Candidate Who Told Women To 'Enjoy' Rape, Loses Race To Democrat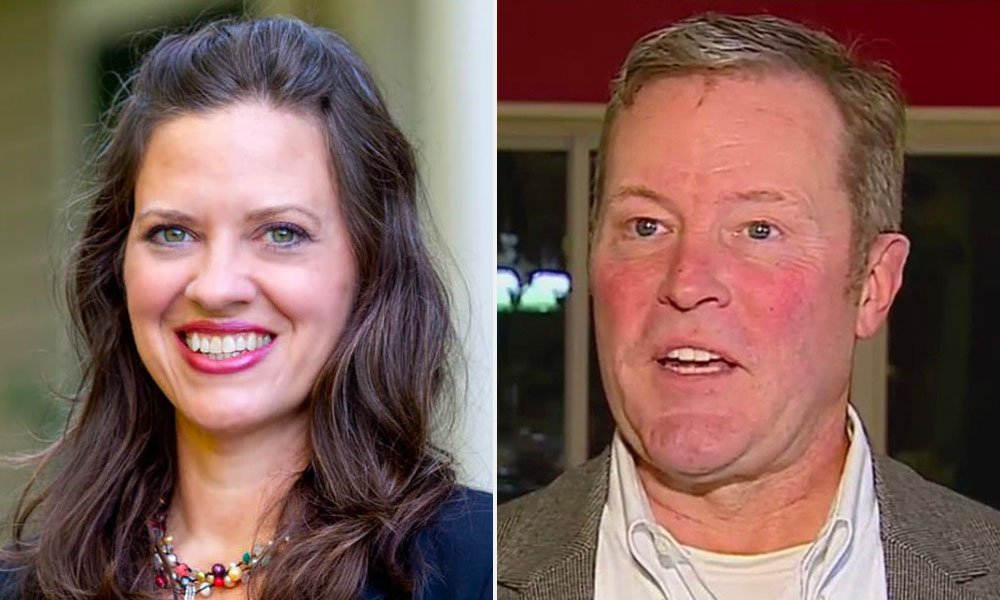 Democrat Carol Glanville, from Walker, Michigan, scored an upset victory Tuesday night over Republican Robert Regan in the Michigan House District 74 race.
Glanville won 52%-40% over Regan, according to Detroit News. The seat was left vacant when former GOP Rep. Mark Huizenga, was elected to the state Senate.
"I am so grateful to the voters in the 74th district who showed up tonight to stand up to hate and keep it out of the State House," Glanville, who previously worked as a teacher and administrator, said in a statement.
"My opponent's extreme, violent, and antisemitic views have no place in state government, and tonight the people of the 74th District made clear that they won't stand for extremism."
Regan, a fervent Trump supporter, faced widespread backlash for comments he made about rape.
"Having three daughters, I tell my daughters, well, 'If rape is inevitable, you should just lie back and enjoy it.'" Regan said before the election.
Republicans ended up prevailing in two of the four state House races at stake instead of the three seats they were favored to win. They now hold a 57-53 majority, down from the 58-52 control they held after the November 2020 election.
Democrats claimed a big triumph with Glanville's victory, while Republicans insisted winning the two seats showed they are poised for a red wave of victory in the fall.