GOP Candidate-Turned-MAGA Rioter Complains Ankle Monitor 'Beeps Too Loudly' Around Potential Clients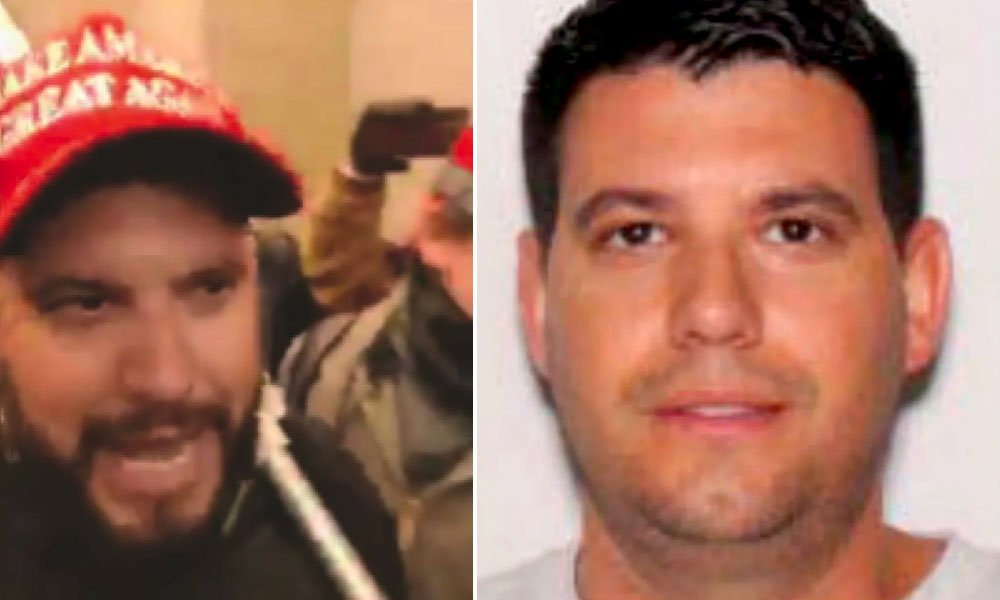 Former Florida GOP legislative candidate Gabriel Augustin Garcia, a member of the Proud Boys militia group who was arrested over his role in the January 6 attack on the US Capitol, is asking a judge to modify the conditions of his release because his ankle monitor has been going off loudly in front of potential clients of his roofing company.
In a motion filed last week, Garcia's attorneys argued that his ankle monitor is "unsafe" and a "work hazard."
"Also, the monitor has randomly started beeping loudly around potential clients, immediately followed by an embarrassing phone call from pretrial services asking for his exact location," the motion states, adding that Garcia "almost fell off a ladder" after the device hit a step.
Federal prosecutors plan to oppose Garcia's motion, according to court records, but have not yet filed their response.
Garcia was ordered to wear the ankle monitor after he tried to bring a pocket knife to a visit with his pretrial services officer, court records show. His attorneys said Garcia placed the "legal" pocket knife, which he used for work, in a bin to clear a metal detector at the pretrial services office.
Garcia is facing several misdemeanor and felony charges after he filmed inside the Capitol and posted the videos to social media, according to the Department of Justice.
"We just went ahead and stormed the Capitol. It's about to get ugly," Garcia said in one video posted to Facebook.
After one rioter tried to break through a line of Capitol police in the area known as the "crypt," Garcia yelled at officers, "You f*cking traitors! F*ck you!"
"Grab him!" Garcia yelled, instructing the mob to retrieve the rioter who was being restrained by police.
"You ain't stopping a million," Garcia told officers. "You ain't gonna hold a million back today. Sorry. Ain't holding a million of us. And there's more! … USA! Storm this shit!"