GOOD LUCK: Joe Scarborough Makes Dark Prediction For GOP In 2024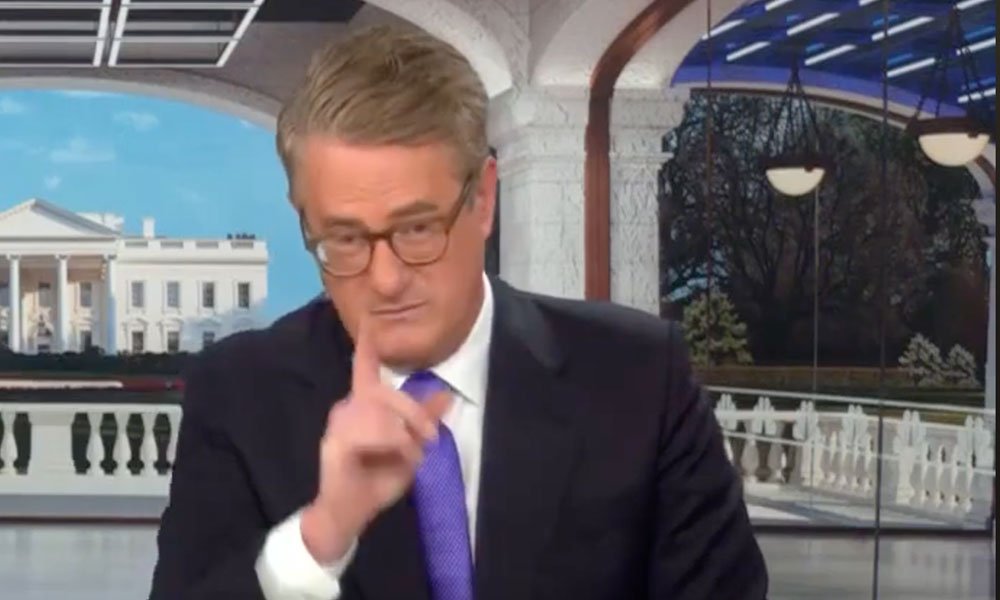 During Monday's edition of MSNBC "Morning Joe," host Joe Scarborough predicted a catastrophic defeat for the Republican party in 2024, saying the newly seated Republican House majority was already charting a course toward "colossal losses."
House GOP leader Kevin McCarthy was finally able to become speaker after 15 embarrassing rounds of voting, and the "Morning Joe" host said the concessions he was forced to give up to the right-wing Freedom Caucus would eventually break the Republican Party.
"This is such colossally bad politics," Scarborough said. "These kooks are going to slash the defense budget, and they're going to allow the Democrats in the Senate and Joe Biden to be the protectors of America's defense. Like, these kooks don't understand they are walking right into another loss in 2024."
"They are going to war with the intelligence community. they're attacking the FBI and the CIA. In the fever swamps of Trumpism, they go, let's crush the intel community, let's crush the deep state," the Morning Joe host explained. "You know what, like, people in suburban Atlanta think, and like the suburbs of Philly, and up in Wisconsin and Michigan, they're thinking, those guys, they're professionals, they're on our side, and they protect us from terrorists, radical terrorists from across the globe."
"They protect us from terrorists, domestic terrorists inside the United States," he added. "They protect us from, like, drug syndicates. These are the people. These are the people that protect Americans."
"They support a full-scale war of the men and women who are the professionals in our intel communities," he added.
"Good luck selling that in '24. You have just made Joe Biden's day. Can you really get any dumber politically?"
Watch the segment below: