George Santos Scammed Disabled Veteran Out Of $3,000 For Dying Dog: Report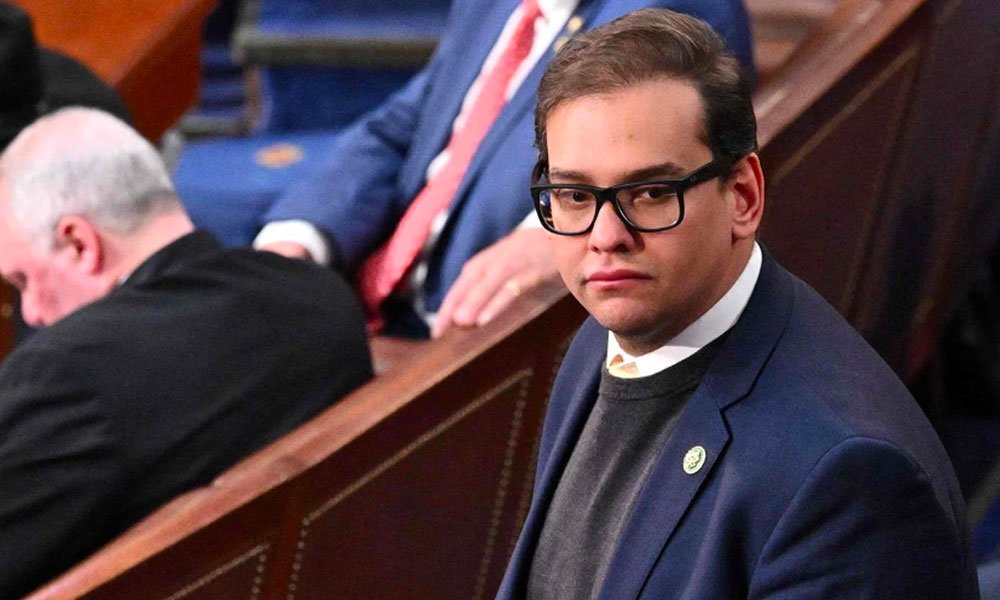 A disabled U.S. Navy veteran has accused newly-elected Rep. George Santos (R-NY) of fundraising for his service dog's lifesaving surgery and then disappearing with the money.
The veteran, Richard Osthoff told local news site Patch that "Santos conned him in 2016 while he was living in a tent on the side of a highway in Howell, New Jersey, with his beloved dog Sapphire. Sapphire was diagnosed with a life-threatening stomach tumor, and Osthoff was quoted $3,000 for the surgery to remove it."
According to Osthoff, a veterinary technician told him he knew a guy who could help: Anthony Devolder, who ran Friends of Pets United, a pet charity.
As noted by Patch, Anthony Devolder is one of the names that Santos used among an array of aliases, including George Devolder and Anthony Zabrovsky.
The fraudulent lawmaker faces multiple federal and local investigations after revelations that he fabricated much of his background, including his education, work experience and heritage.
He is also being investigated for campaign finance violations after allegedly misusing campaign funds, lying about how his campaign spent money and hiding the origin of campaign funds.
Santos did not immediately return a request for comment.