Furious Melania Trump Lashes Out At Husband's Lawyers in Rape Case: Report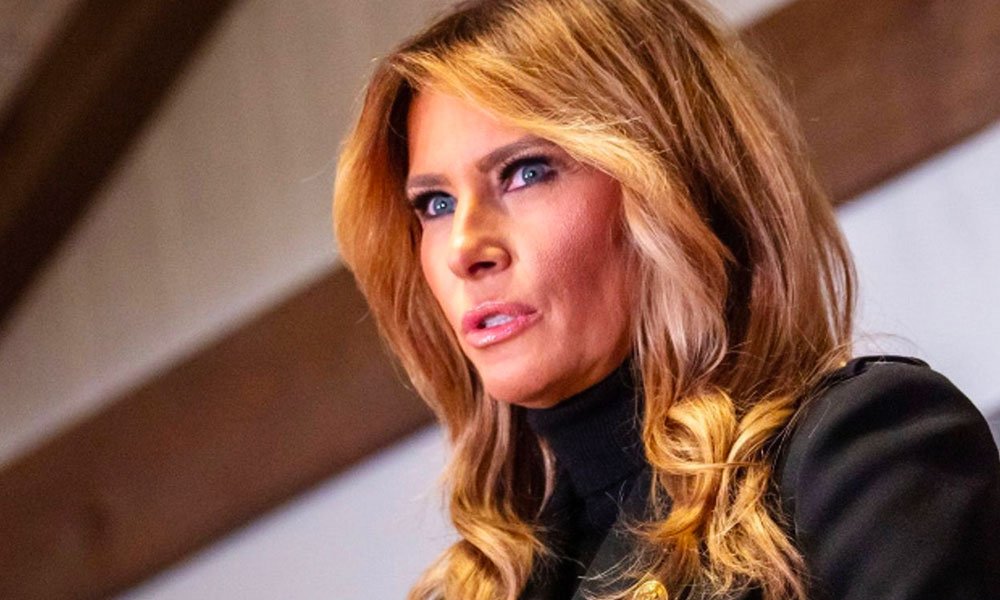 Melania Trump is reportedly raging at her husband's legal team in the E. Jean Carroll sexual abuse case.
The former first lady privately questioned the credibility of Carroll's rape allegations and showed frustration with the way her husband's lawyers handled the matter. According to two sources familiar with her remarks, she was especially doubtful of Carroll's claims due to the lack of a specific date when the alleged sexual assault occurred in a Manhattan department store dressing room decades ago.
During her husband's deposition in the case, Mrs. Trump was allegedly furious and complained that his legal team did not object more. However, despite her displeasure with the lawyers, she did not appear as upset when her husband mistook a photo of Carroll for his ex-wife Marla Maples.
Earlier this year, a New York jury found Donald Trump liable for defaming and sexually abusing Carroll and awarded her $5 million in compensatory damages.
Despite the verdict, Trump has continued to attack Carroll and has maintained that his defamatory statements about her were factual. He asserted in a recent post on Truth Social that the statements he made about Carroll were all true, and he denies raping her, claiming he won the trial. Additionally, he stated that he has no knowledge of who Carroll is, what she looks like, or any other details about her, except in the context of the ongoing case.
"The statements that I made about Carroll are all true," he asserted. "I didn't Rape her (I won that at trial) and other than for this case, I have NO IDEA WHO SHE IS, WHAT SHE LOOKS LIKE, OR ANYTHING ABOUT HER."