Fox News Under Fire For Displaying Derogatory Caption About Biden During Trump Coverage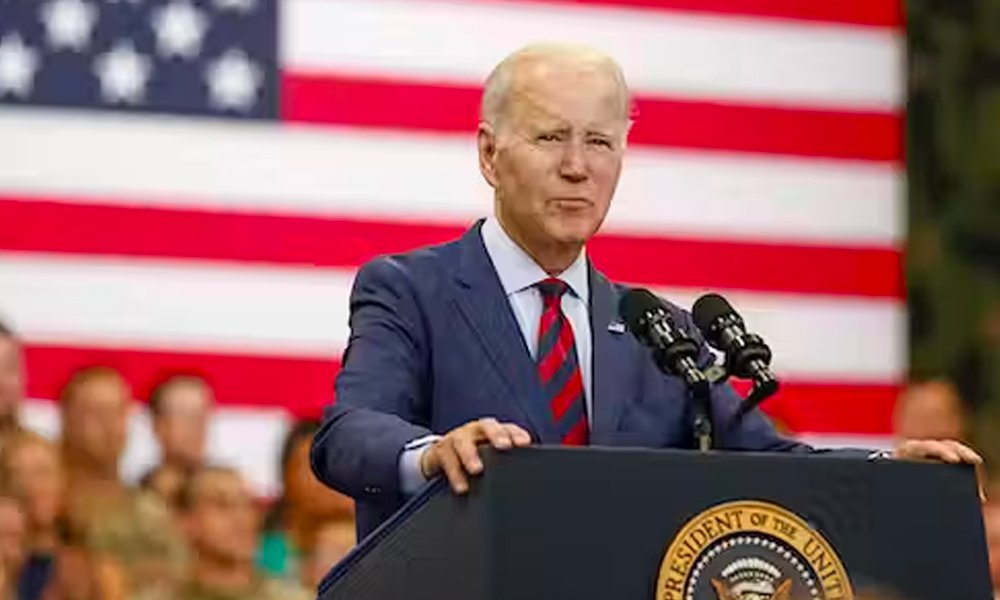 Fox News is facing significant backlash for displaying a misleading and derogatory caption on Tuesday night, while simultaneously airing former President Donald Trump's speech and President Joe Biden's remarks. The caption labeled President Biden as a "wannabe dictator" who "had his political rival arrested."
"WANNABE DICTATOR SPEAKS AT WHITE HOUSE AFTER HAVING HIS POLITICAL RIVAL ARRESTED," the chyron read.
The timing of this provocative chyron raised eyebrows, as it coincided with President Trump downplaying charges related to mishandling nuclear secrets during his speech at his Bedminster golf club in New Jersey.
President Biden, on the other hand, had denied any involvement in the investigation into Trump's alleged mishandling of classified documents and his subsequent refusal to return them to the federal government. The investigation, resulting in 37 felony counts against Trump, was led by Special Counsel Jack Smith, who has investigated politicians from both major parties throughout his career.
The irony of accusing President Biden of aspiring to dictatorship is not lost, given that Trump's attempts to subvert the 2020 presidential election aimed to prevent Biden from assuming office. Only two and a half years have passed since Trump's subversive actions, highlighting the contradiction in the Fox News caption.
The accusation against President Biden coincided with Trump's arraignment on numerous federal charges at a courthouse in Miami.
After pleading not guilty, Trump immediately resumed campaigning, delivering a speech at Bedminster, where he attempted to justify his possession of the boxes of classified documents, which he had been requested to return to the federal government. He cited the Presidential Records Act, claiming his right to retain them, while suggesting that the boxes contained personal belongings.
""Many people have asked me why I had these boxes, why did you want them?" Trump told he crowd. "The answer, in addition to having every right under the Presidential Records Act, is that these boxes were containing all types of personal belongings — many, many things, shirts and shoes, everything."
It remains to be seen whether this explanation will prove a viable legal strategy for Trump.
Trump also faces criminal charges in New York relating to an alleged hush money payment to adult film star Stormy Daniels. Furthermore, he may face additional charges in the coming months concerning his efforts to overturn the 2020 election results in Georgia and for inciting the attack on the US Capitol on January 6, 2021.