Fox News Reporter: 'No Regular Person Could Look At Fox Like a News Organization At This Point'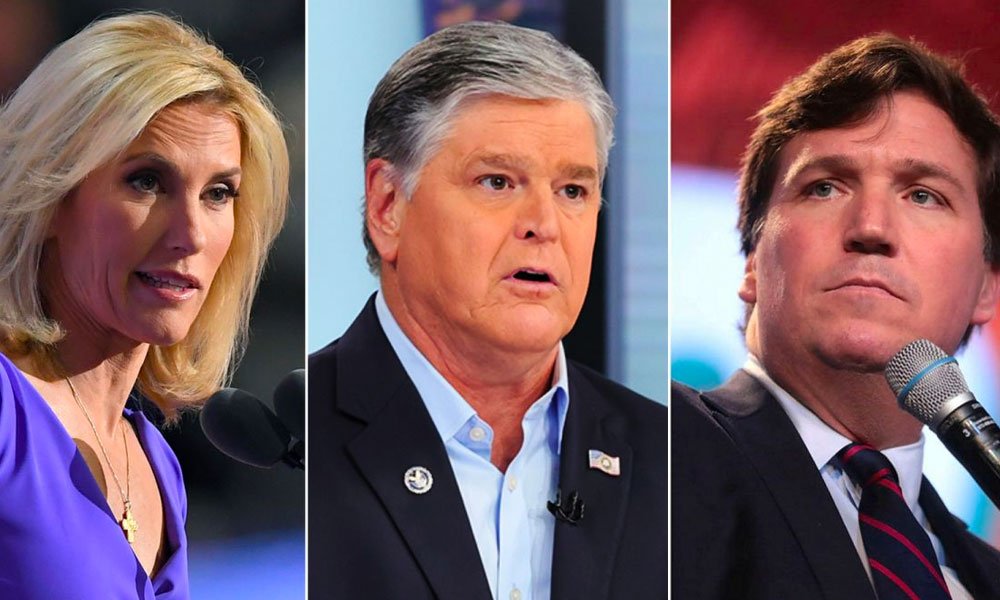 Amid a barrage of bombshell revelations arising from Dominion Voting System's lawsuit against Fox News, which shows that Fox News executives and primetime hosts sought to pacify their disgruntled MAGA viewers by airing election lies while punishing and censoring the employees attempting to deliver the actual truth, some reporters at the conservative network are starting to sound off on the "soul-crushing" court filings.
While the Dominion lawsuit is problematic for Fox News, the most damaging allegations are coming from within the conservative cable giant.
"According to nine Fox News staffers and insiders, the pre-trial filings in Dominion Voting Systems' $1.6 billion defamation lawsuit against Fox News further impugn and sully the reputation of the network's "straight news" journalists, especially since they show Fox was "operating out of fear" over losing viewers to smaller right-wing competitors following its Decision Desk's early (and accurate) Arizona election night call for President Joe Biden," The Daily Beast reports.
"We are not happy," one reporter told The Beast.
"It's just a really bad time to be working here," one news producer said.
With the much-anticipated trial kicking off next month, multiple filings from Dominion's lawyers have been unsealed in recent weeks, pulling back the curtain on Fox News' inner machinations surrounding the 2020 presidential election, which saw former President Donald Trump and his acolytes peddle baseless conspiracy theories about widespread election fraud.
One of the most damaging revelations came from Fox News Chairman Rupert Murdoch, who privately conceded that Trump's claims were "really crazy stuff," and admitted that money was the main driver behind his network promoting his lies about the election.
Additionally, Tucker Carlson and Hannity demanded that management fire reporter Jacqui Heinrich for fact-checking a Trump tweet that tagged Fox Business host Lou Dobbs because "it was hurting the business.'
"Please get her fired. Seriously….What the fuck?" Carlson messaged Hannity, adding: "It needs to stop immediately, like tonight. It's measurably hurting the company. The stock price is down. Not a joke."
The way actual journalists at the network see it, the revelations are depressing—but also not unexpected, writes The Daily Beast.
"I mean, anyone that's been paying attention has kind of realized, obviously it's deteriorated," a news production staffer said. "Chris Wallace leaving, everything that happened in the wake of Jan. 6, I guess the deterioration is faster, and maybe there's been more of a flashlight shown on the actual operation within Fox."
Noting that he's not sure "how much has changed" because it's always been "opinion first, news secondary" at Fox, the staffer did say that Fox has lost a lot of its ability to publicly boast about its news division.
"The news side has always been kind of used as a bit of a shield, a bit of a legitimacy play," he stated. "And I think that in and of itself is, it's kind of falling apart now."
Meanwhile, a reporter told The Beast that he doesn't understand how Carlson could continue to work for the company after it was revealed that he was demanding at least one journalist be fired for doing their job.
"It's wrong," the reporter said of Carlson's behind-the-scenes actions. "He acts like the king of Fox. Entitlement. Extremely unprofessional."
"Honestly, Tucker is a joke, and I don't know many in the news division that likes or respects him. He makes our jobs harder and way more dangerous."
he added: "I think no regular person could read this and look at Fox like a news organization at this point."